As our upcoming Ibiza Forum approaches, we are excited to share with you more information about the collaborations taking place behind-the-scenes to plan our panels, event locations, networking events, and more.
Our organising committees are split into our Programme Committee – who designs the panels, selects panelists, and curates the programme of the Forum – and our Local Organising Committee – who work in Ibiza to make sure that the event location, materials, catering, etc. run smoothly.
---
EuroSpaceHub Forum 2023 Programme Committee
Jara Pascual – Committee Co-Chair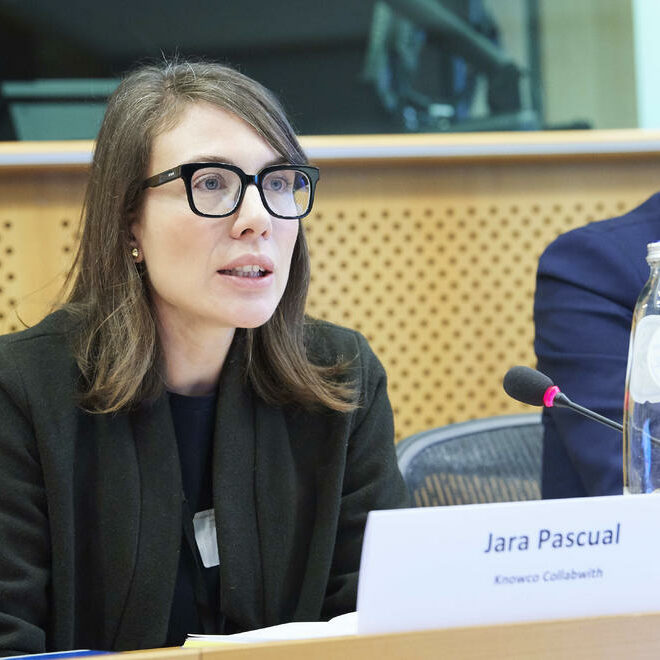 Jara Pascual is the founder and CEO of Collabwith, as well an author and an entrepreneur focused on innovation. Collabwith is an online platform bringing people together and encouraging collaborations online and offline, and is a Core EuroSpaceHub Consortium Partner. As a board member of the forum Knowledge4Innovation, her voice is heard regularly at the European Parliament discussing the topics of female investment, digitalization, "from lab to market" and academia/ industry collaboration. She writes about innovation and collaboration management for different online magazines, is a telecommunications engineer and has worked for 15 years in innovation management on transformational innovation culture for a number of Fortune 500 Companies and R&D labs.
Prof. Bernard Foing – Committee Co-Chair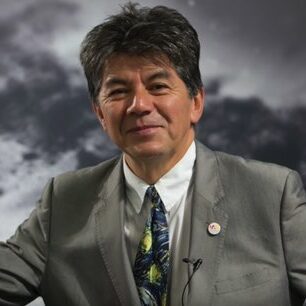 Prof. Bernard Foing is currently the Executive Director of the International Lunar Exploration Working Group that encompasses EuroMoonMars, ArtMoonMars, and the Lunar Explorer's Society (LUNEX), a Core EuroSpaceHub Consortium Partner. He is an associate and visiting professor of astrophysics at VU Amsterdam and Leiden University Observatory in the Netherlands, the International Space University (ISU) in France, and EPFL in Switzerland. Formerly, he worked as ESA and CNES Chief Scientist, Chair of ESTEC Staff Association Committee, and Lead Scientist on the SMART-1 Lunar Satellite Project, ESA's first lunar mission. Within the EuroSpaceHub ecosystem, he directs EuroSpaceHub Academy for the next generation of space explorers.
Vilma Purienė – Committee Member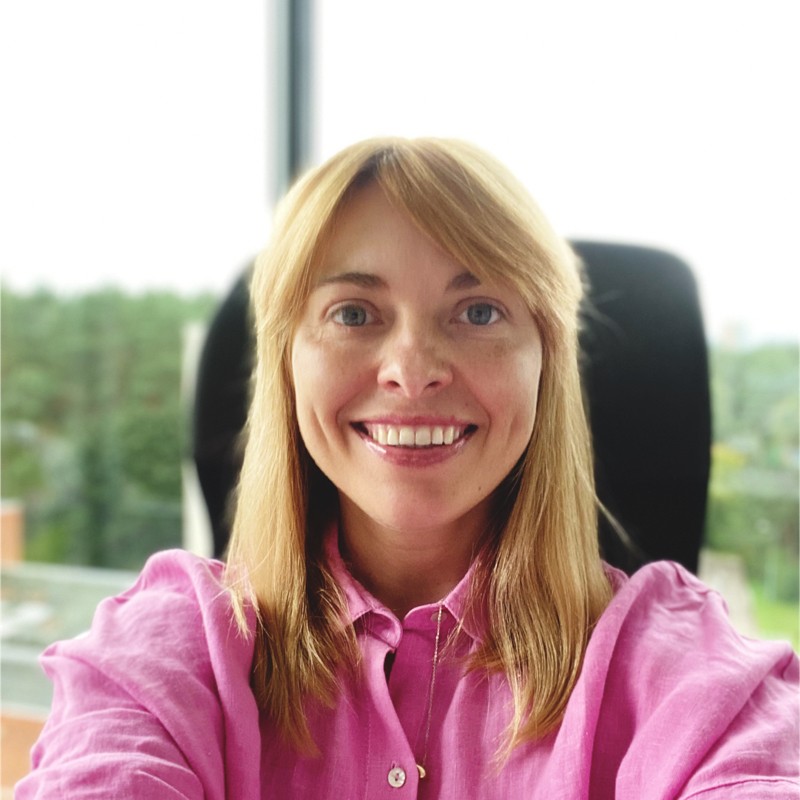 Vilma Purienė has been the Director of Knowledge and Technology Transfer Centre at Vilnius Gediminas Technical University for 8 years, which is one of the Founding Core Partners of the EuroSpaceHub Consortium. Previously, she worked with Innovation Policy at the Lithuanian Ministry of the Economy, and has developed diverse expertise in promoting commercialisation of R&D results, orchestrating knowledge and technology transfers, and facilitating entrepreneurship and innovative business development.
Dr. Lina Pečiūrė – Committee Member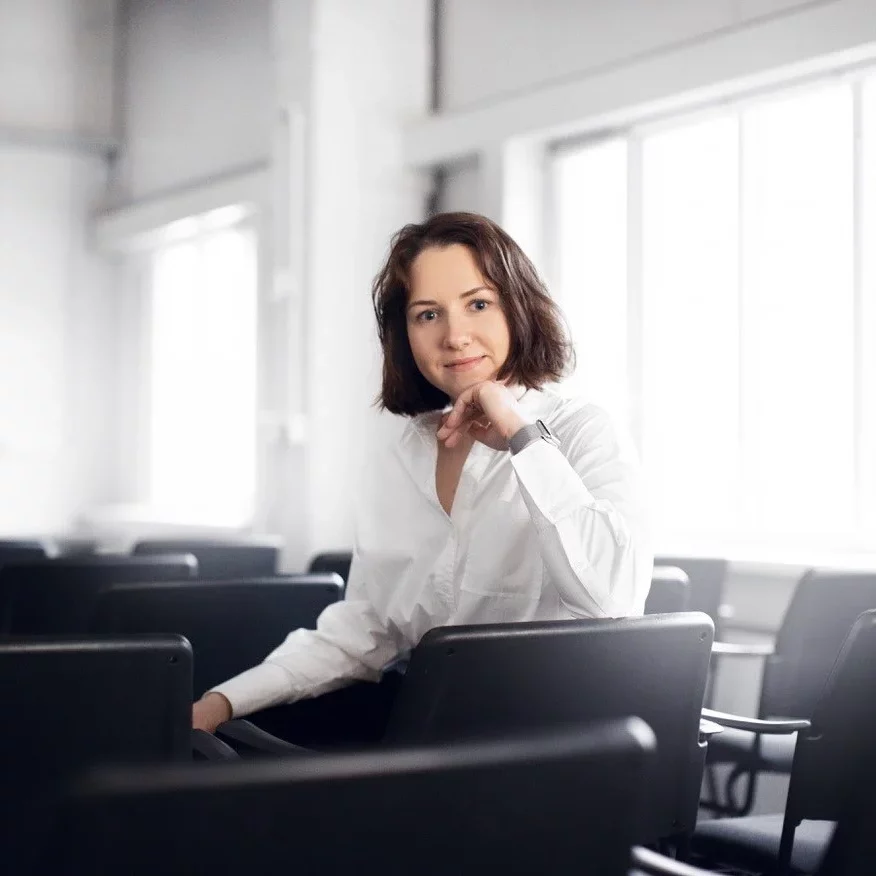 Dr. Lina Pečiūrė is an entrepreneurship and business expert, having recieved her Doctorate in Business Administration from VilniusTech where she now lectures in Financial Engineering. Since 2015, she has led the LinkMenų Fabrikas Project at the VilniusTech Creativity and Innovation Centre, which aims to gather knowledge, practical experience, ideas, and the implementer of all this is the community of students, schoolchildren, scientists and entrepreneurs.
Prof. Ana-Iñes Gómez de Castro – Committee Member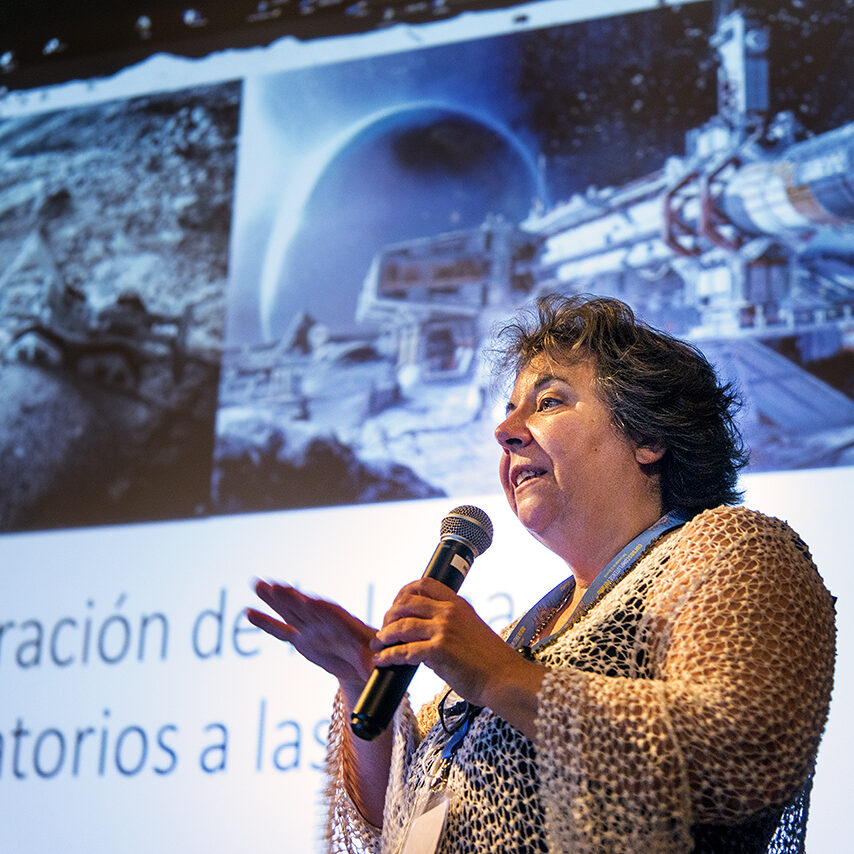 Prof. Ana-Iñes Gómez de Castro is a Professor of Astronomy and Astrophysics in the Universidad Complutense de Madrid Faculty of Mathematics, whose research focuses on the role of magnetic fields in astrophysical processes such as gravitational energy and star formation. She leads the UCM Research Group on Space Astronomy, the Spanish participation in the World Space Observatory-UV Project, and the European Network for Ultraviolet Astronomy. As one of the representatives of UCM – a Core EuroSpaceHub Consortium Member – she brings decades of academic and educational expertise to the Program Committee.
Prof. Walter Peeters – Committee Member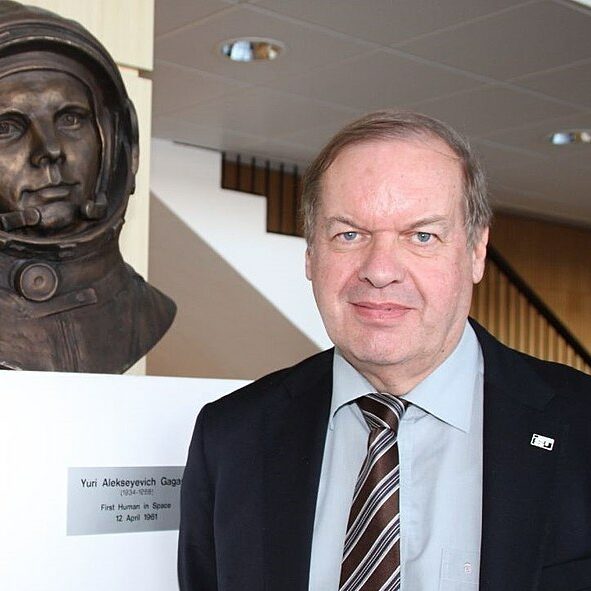 Prof. Walter Peeters is a current lecturing professor in Space Business and Management at the International Space University, where he is also President Emeritus and former Dean. Initially working in industry, he began managing project coordination for the ESA on the Hermes and EUROMIR projects in the 1980s, founded the International Institute of Space Commerce, and lead the Coordination Office of the European Astronaut Centre in Cologne. He holds the Yuri Gagarin Medal for his contributions to space aviation, and a Knighthood in the French Légion d'Honneur. Alongside his professorship, he is a key figure of the EuroSpaceHub Consortium Project.
Nicolas Peter – Committee Member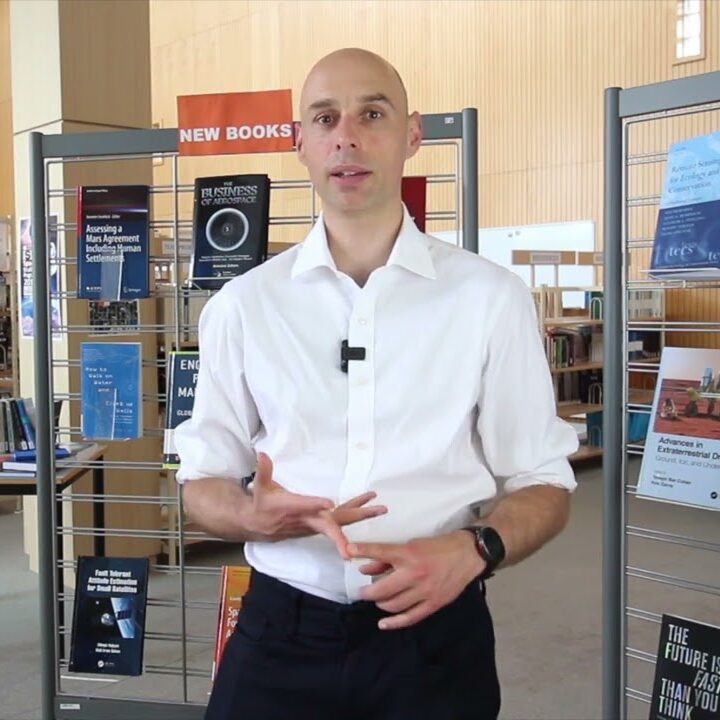 Nicolas Peter is a Professor of Space Policy and International Affairs and a representative of the International Space University to the EuroSpaceHub Consortium. He holds expertise in space policy strategy, implementation, and management in Europe, North America, Oceania, and Asia. He has worked previously within the German Aerospace Centre (DLR), European Commission, and European Space Policy Institute, and has co-edited 3 books and authored over 100 publications related to space affairs. In addition, he referees multiple journals for topics related to international space policy, is a member of the International Academy of Astronautics, and is a Board Member/Director of Corporate Relations for the Women in Aerospace Europe (WIA-E) organisation.
---
EuroSpaceHub Ibiza Forum 2023 Local Organising Committee
Jara Pascual – Committee Chair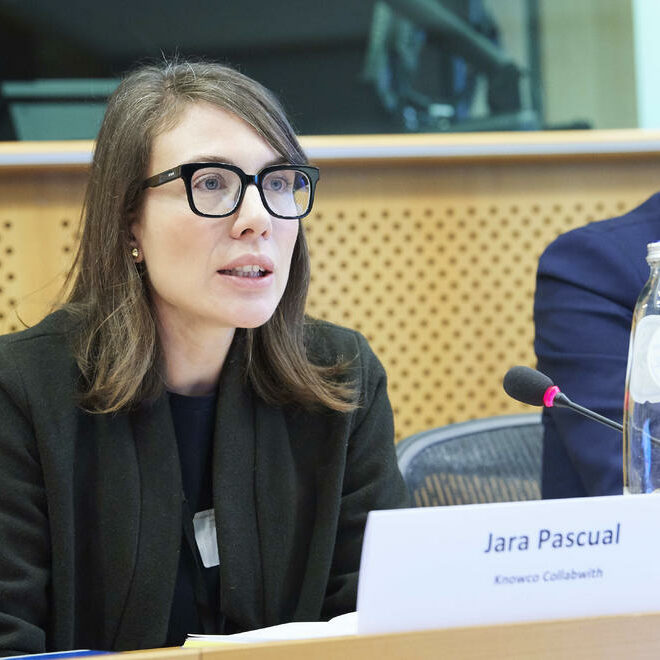 Jara Pascual also the Chair of the Local Organising Committee, as she has a deep and meaningful relationship with the community of Ibiza, and is passionate about forging new connections between the EuroSpaceHub community and the island's people and environment.
Aitor Morrás Alzugaray – Committee Member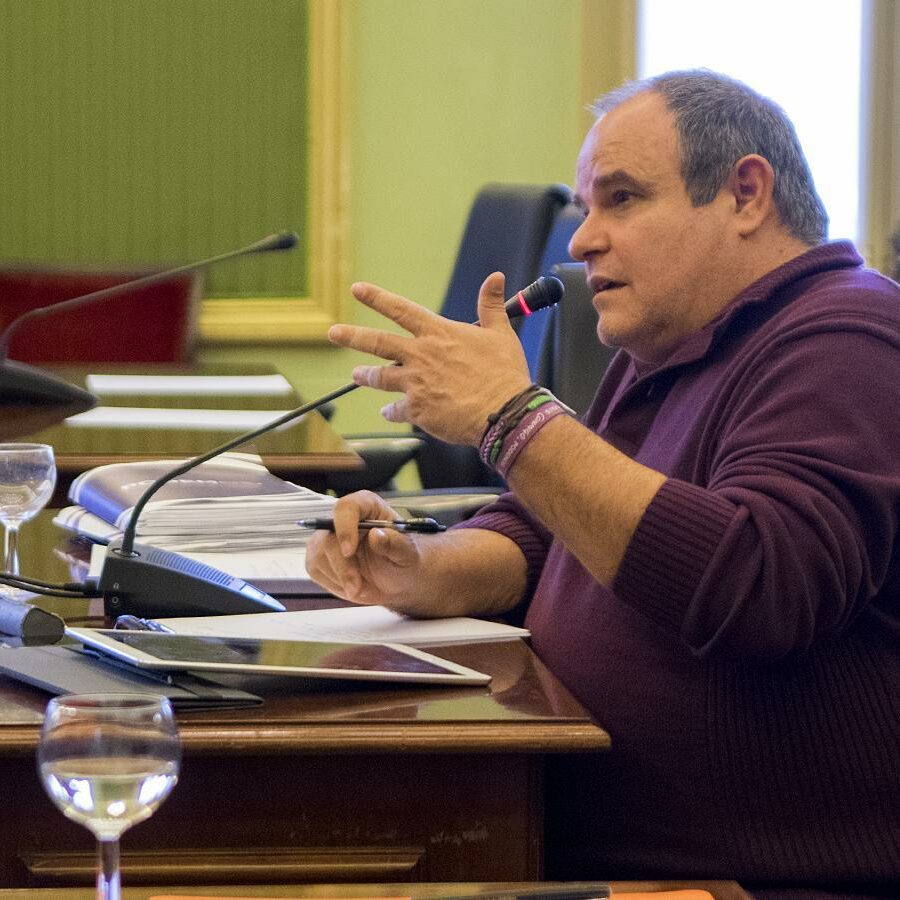 Aitor Morrás Alzugaray is the the General Director of Innovation and a regional deputy for the island of Ibiza in the Parliament of the Balearic Islands, and is passionate about promoting technical innovation as means of supporting the Ibiza community. His knowledge of the municipality has been indispensable in coordinating accommodation, event presentation, transport, and more for the EuroSpaceHub Forum.
Tomás París Hidalgo – Committee Member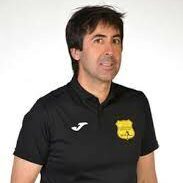 Tomás París Hidalgo is the Director of Economic Promotion and Local Development for the Ibiza Municipal Government. His expertise lies in coordination of tourism departments, commerce, markets, and local business development, which has been immensely useful in organising the collaboration between local businesses and the EuroSpaceHub Consortium.
---
We look forward to seeing you in Ibiza this May 3-5th!