Let's talk openness, let's break barriers of culture and taxonomy, let's do it together, let's learn from each other, let's support each other, let's bring space research together with space industry and space entrepreneurship.
ABOUT US
EuroSpaceHub is a group of 5 founding members, VilniusTECH, International Space University, Complutense University Madrid, Lunex Foundation and Collabwith Group.
EuroSpaceHub aims to connect digitally the space ecosystem in Europe, from tech transfer offices to industry, space accelerator networks, research centres, and other universities. The project will allow these actors to easily connect with financial opportunities from the Horizon Europe framework, the venture capital programme, and the InnovFin initiative. EuroSpaceHub will bridge the gap between academic institutions and industry using a collaborative mindset and entrepreneurship programmes inside the universities connected through tech transfer offices.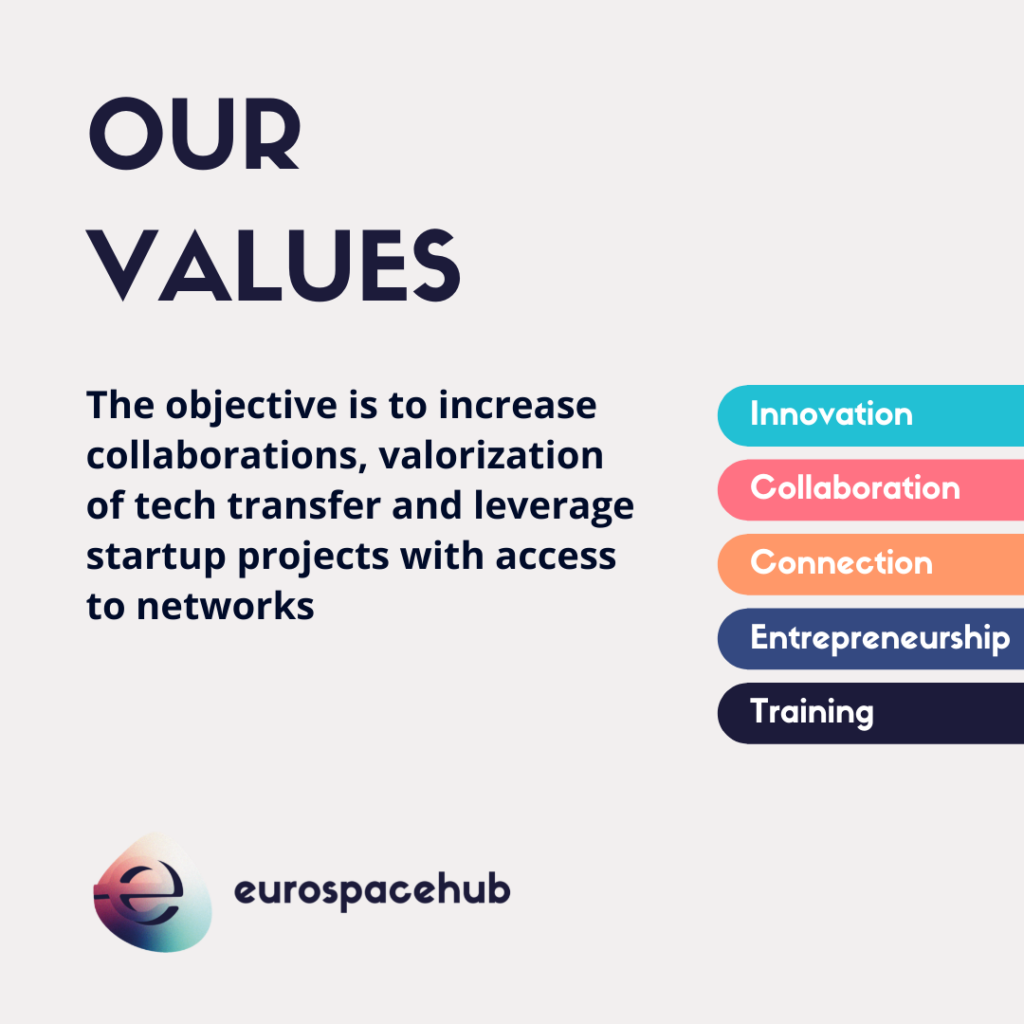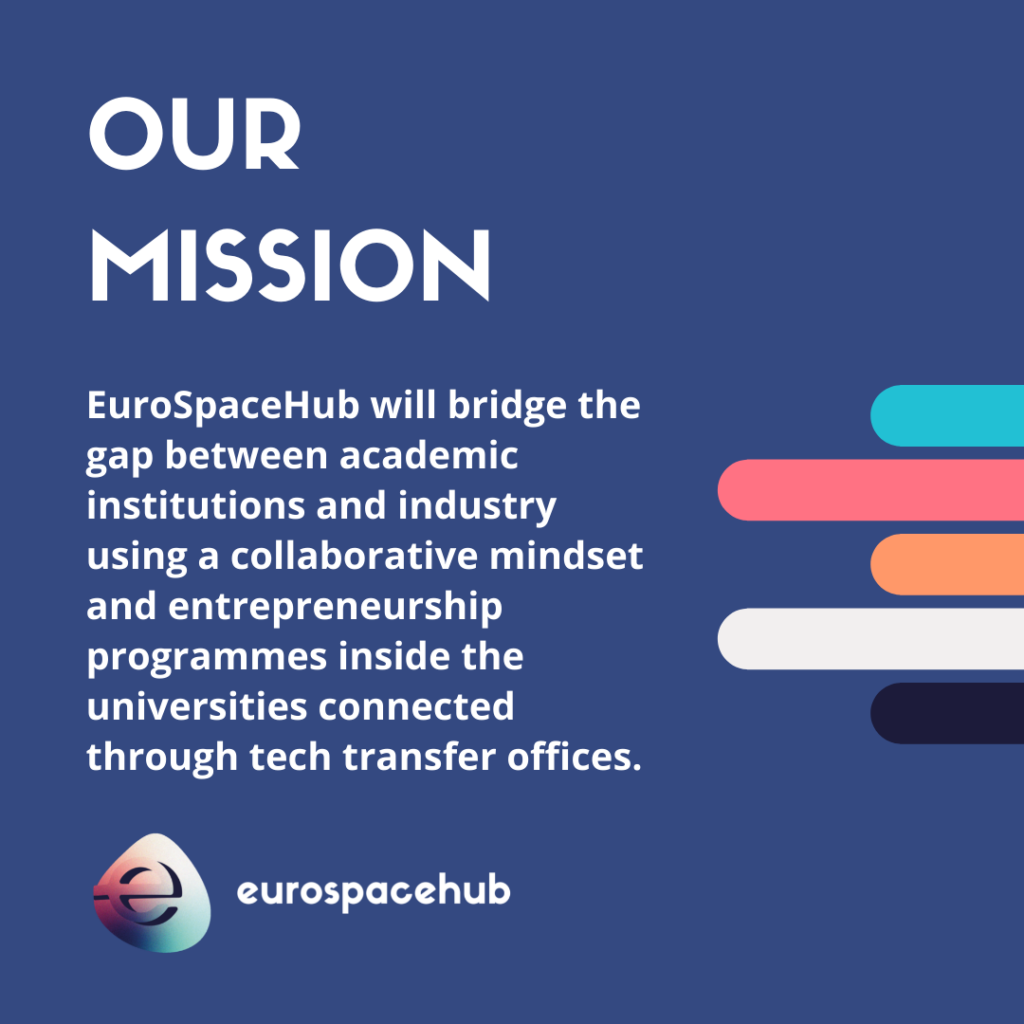 OUR SERVICES
You will find a repository of space research results, projects and space startups and industry leaders.
If you enter the EuroSpaceHub, you will enter a new level of collaborative mindset.
Bringing space brains together
Do you want to be the first to know when our EuroSpaceHub digital platform is live?