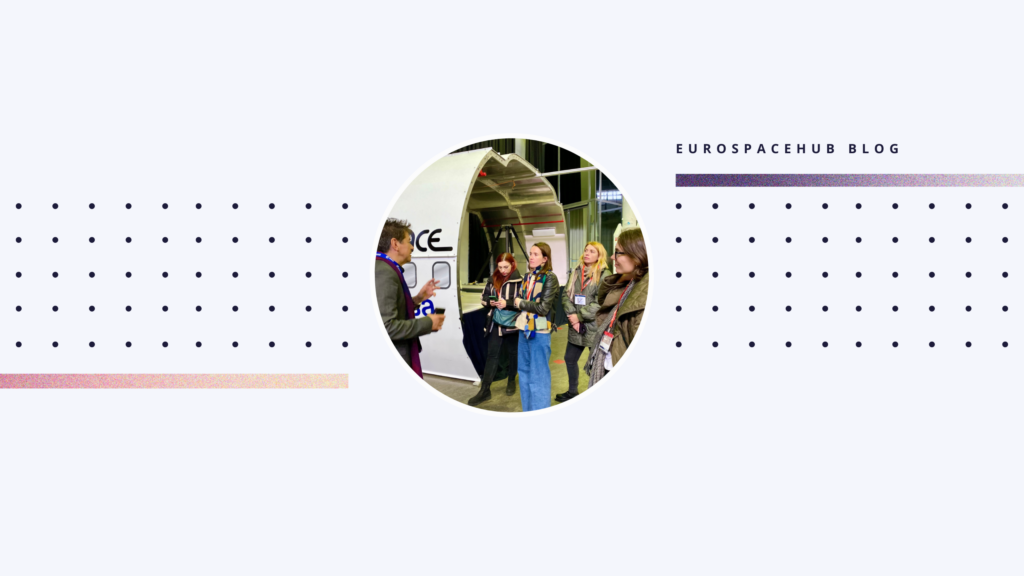 What a fantastic week for our EuroSpaceHub project! A few days ago we had our progress meeting with the founding partners to discuss advancements and project status. This time the host of the event was LUNEX and the partners gathered for two days of intense work last 8th-9th November in Leiden and its surroundings. It was a two-day intensive work session, of course, but also an exciting opportunity to visit some very special Space locations that both inspired and fascinated us! With the hope that we will inspire the same enthusiasm in you, we would like to share some stories and pictures from our meeting.
The working session began in the morning of the 8th of November at the new observatory in Leiden University. The meeting took place in a hybrid mode: representatives from the Igor Sikorsky Kyiv Polytechnic Institute were remotely connected, while representatives from International Space University, Universidad Complutense De Madrid, Vilnius Tech, LUNEX and Collabwith were in Leiden. The different partners presented their respective advancements and discussed the developments undertaken in their different areas of action. We talked about the project goals, the challenges ahead, and how we will commit to reaching our targets. We brainstormed on the best strategies to follow and discussed action plans, together with our EIT tutor and supervisor. In addition to the more technical aspects, Lunex and Collabwith also presented the Communication plan, the new brand identity, and the official EuroSpaceHub merchandise, which you can buy in the shop tab of this website.Each item is design to transmit our EuroSpaceHub values: passion for Space and a strong desire to collaborate to create something new, unique, innovative and creative. We hope you like it!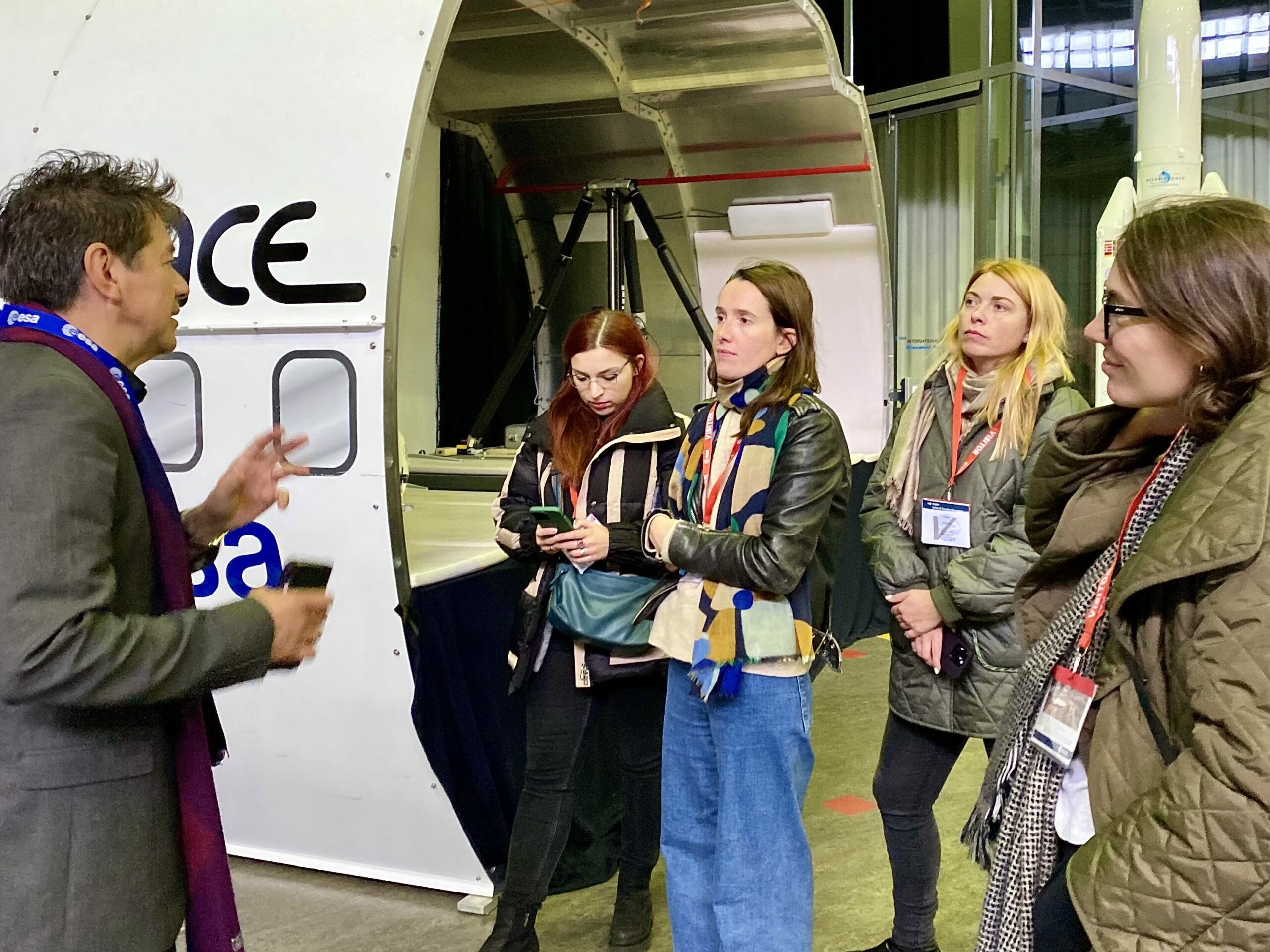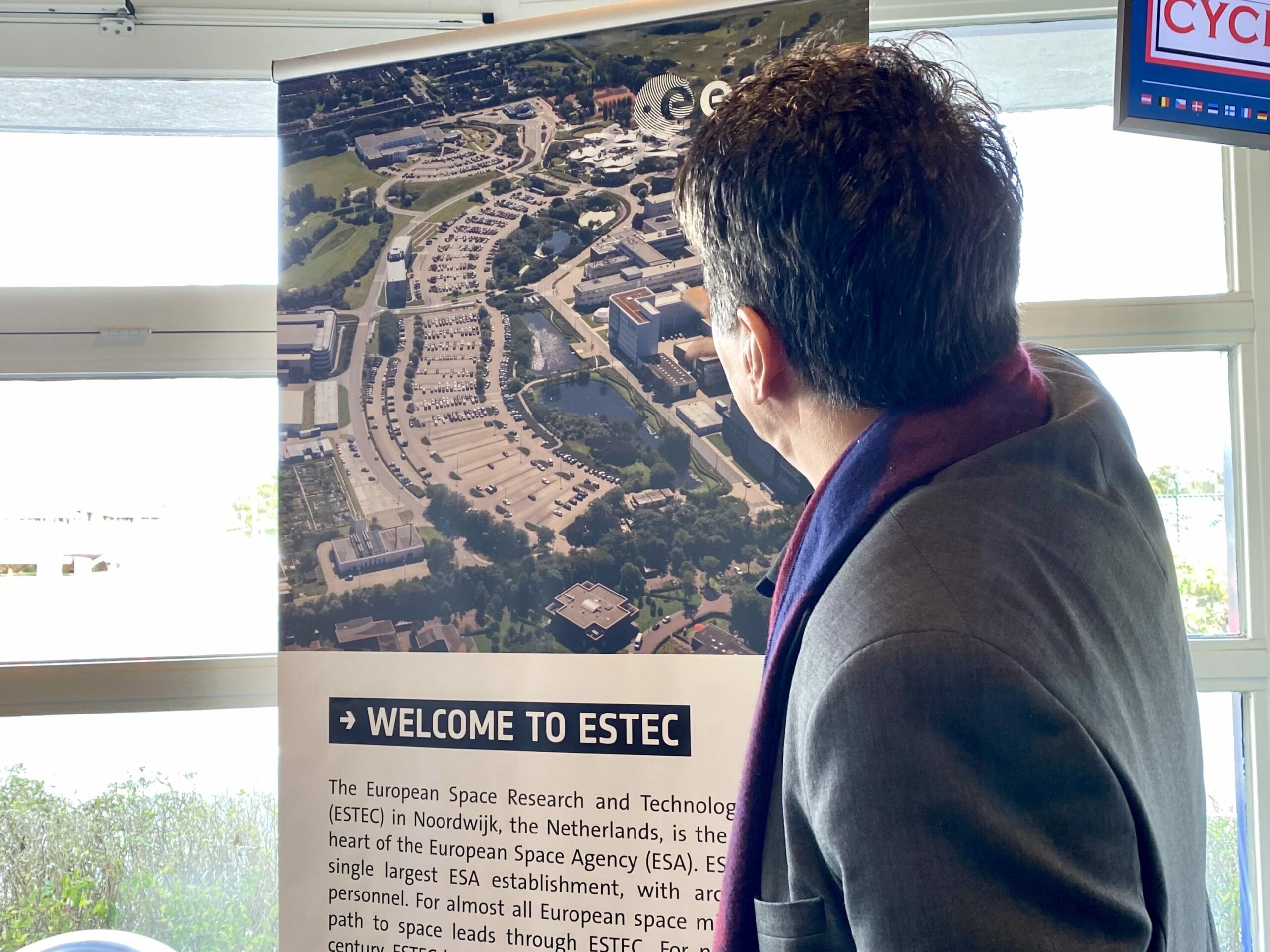 The second day of work took place in a different and very impressive location: the Old Observatory in Leiden, near the Botanical Garden. After discussing further planning issues, we received a special training session by the team of Collabwith: a podcast workshop! This was the first of five meetings in which podcast specialist Alexandra Nettel will reveal tricks to the different partners on how best to conduct a podcast. Stay tuned: in indeed, we have several podcast episodes planned for you in the coming months, in which you will get to know more about the founding institutions and partners, the EuroSpaceHub project, and numerous other guests. After finishing our work at the observatory, some of us headed off to a special location: the ESA ESTEC. Thanks to a tour organized by Prof. Foing of Lunex, we were able to visit the Center and see up close instruments, space modules and technologies that fascinated us. Thank you to all our partners for co-operation and great teamwork! We look forward to the next project meeting in Vilnius in February.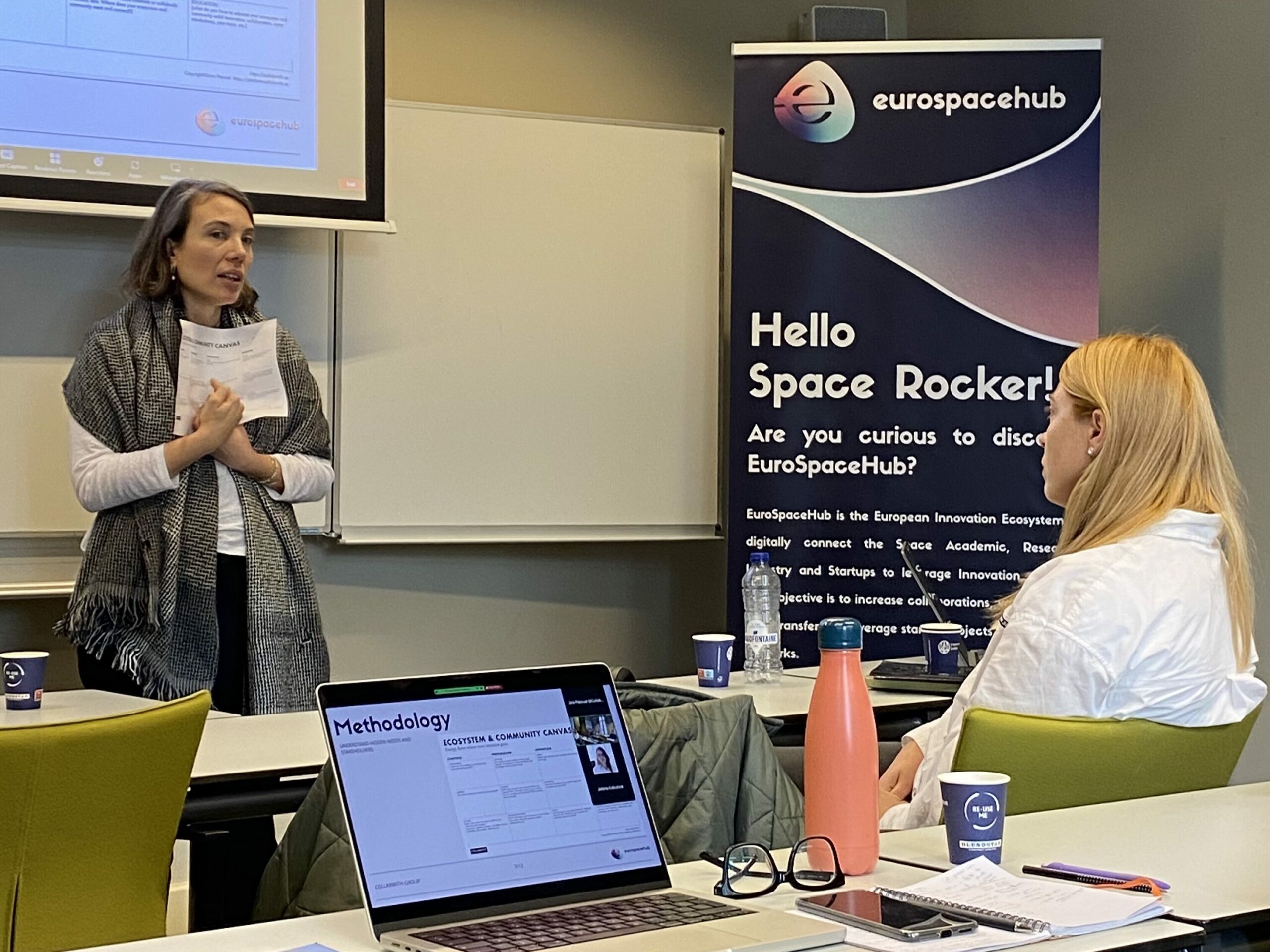 If you know already, Do you want to be the first to know when our EuroSpaceHub digital platform is live?
You will find a repository of space research results, projects and space startups and industry leaders. If you enter the EuroSpaceHub, you will enter a new level of collaborative mindset.