EUROSPACEHUB FORUM EVENING 4th MAY 2023, 6.30pm CET at Kumharas, Carrer de Lugo, 2, Sant Josep de sa Talaia, Ibiza, Illes Balears
PANEL "SPACE AND MUSIC"
Evening special agenda: Live streaming by Ibiza Sonica.
6.30pm CET THE PANEL MUSIC AND SPACE:
Moderators Christian Len and Jara Pascual
Panelists Sandra Loewe (singer-songwriter, producer, and electronic musician), Leonardo Barilaro the Space Pianist (Musician, lecture and aerospace engineer), Lenny Ibizarre (Musician – Ibizarre Records), Kim Booth ( Music & Events Promoter – Cosmic Pineapple).
8pm CET THE LIVE PERFORMANCE WITH THE SPACE PIANIST AND DJ PIPPI
This is a jam session live with Dj Pippi and Leonardo Barilaro the Space Pianist of 45 minutes with the theme of space music.
8.45pm CET PERFORMANCE OF THE WINNING SONG
For the sunset at 8.45pm on Thursday 4th May, calculated by Prof. Juan Carlos Vallejo, Professor of Astrophysics at the University Complutense of Madrid. It would be a performance of the winner song of the contest 3'20'' SPACE.
8.50pm CET LIVE PERFORMANCE SANDRA LOEWE, SEAN LAWSON AND LENNY IBIZARRE
Sandra Loewe the musician and composer from Portland Oregon, US and creator of the song of the EuroSpaceHub podcast. Sandra will perform an original composition related to space for 15 minutes right after the sunset.
9.10pm CET TANIA MOON (Dj Set)
This Valencian DJ has been involved in the world of electronic music since she was only 15 years old working with the most important promoters of Spain and Ibiza. Today, activism is the main occupation of this DJ, as there will be no music on a dead Planet.
WHY IBIZA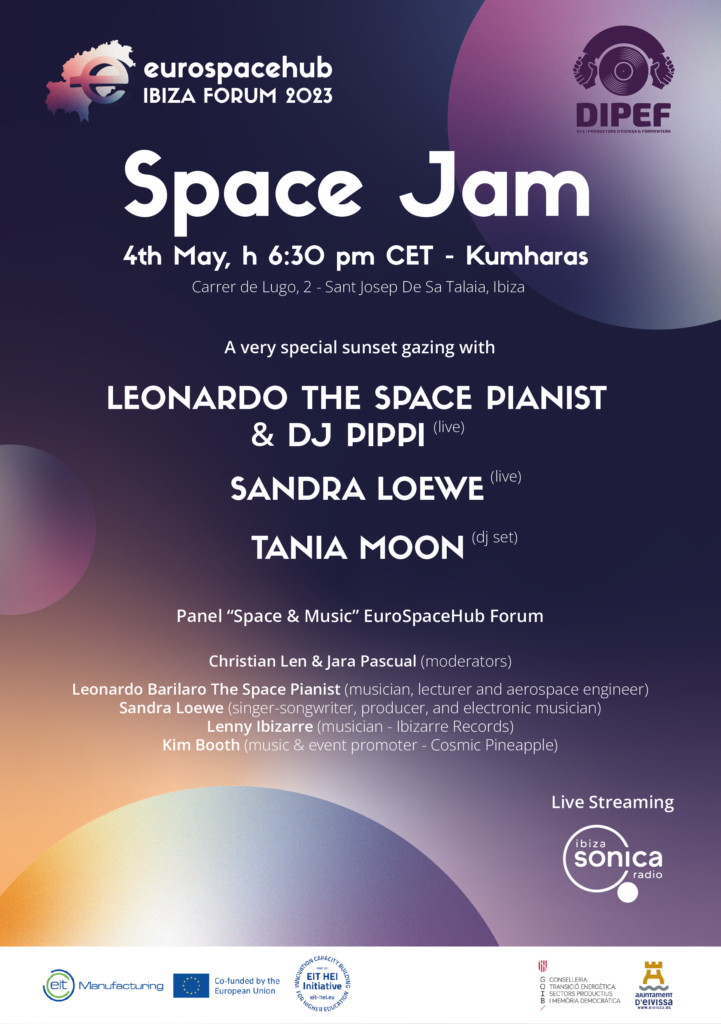 We chose Ibiza because they want to be known as an "innovative region" but they have to overcome the other "labels" they are known for. They are doing a lot of effort by creating fablabs, innovation month activities for different actors, summer school for students about nano-satellites. And we wanted to support their willingness to be innovative, because not every region wants to become innovative (actually, it's rare) to say it and to do it without public pre-funding. Ibiza is a rural region isolated from the country as it's an extreme case of islands in the mediterranean region, related to the European Regional Innovation Valleys.
We have discovered that Ibiza and Baleares have companies that have space and aviation projects, which is very typical in the space ecosystem where there is a desegregation of businesses and research working, where the SMEs and research have other focus but they are working in space and aviation projects. This is another test, if it's possible and how to discover all the hidden deep tech projects and include them into the innovation ecosystem.
The objective is to discuss the policies for innovation to support rural regions to become innovative and how they can integrate the European Innovation Agenda, focus on deep tech, and participate at the Regional Innovation Valley programs.
Space technology is a deep technology which is related to extreme environments that can be applied to earth, such as water management, energy management, resources management and agriculture (for instance: research to grow vegetables on the moon and mars).
At EuroSpaceHub, we want to integrate the Forum with the region to support with our project the innovation efforts of the region. Music is part of the Ibiza cultural and economic force, and we wanted to integrate both in some way during the Forum.
IBIZA & THE SUNSET MUSIC CULTURE
Because it's the cradle of sunset culture
Because it has a strong relation with the cosmos
Because it's natural beauty
Because its freedom
Because it's rooted in the ancestral
Ibiza was the cradle of sunset culture in the early 90s. Legendary Ibizan DJ José Padilla was the first DJ to soundtrack the sunset, turning this magical moment into a kind of 20th century tribal ritual. Since then Ibiza is the cradle of sunset culture.
THE MEANING OF THE SUNSET
A moment of great symbolic charge in many ways. The end of a day, the beginning of the night, the horizon and the King Ra that gives way to the moon and stars. A moment that connects us with nature here and with the infinity of the cosmos beyond. The way we unconsciously travel to other parts of the universe.
Something that connects us with our ancestors. Science and the technological and astrophysical advances that bring us closer to space travel do nothing more than try to answer a question that is inherent to the human being.
As astrophysics, astronomers, researchers and scientifics are curious about what are the songs and frequencies of other planets, exoplanets, chemical compositions and distances between galaxies. Music is coming in a way of observing the signals from the universe and how the telescopes of observation of the universe and the noise is creating a singular melody that brings information and meaning to our existence and the uniqueness of our planet earth.
AN HISTORICAL PERFORMANCE OF SPACE AND IBIZA MUSIC
In the wise words of DJ Pippi "Leonardo Barilaro the Space Pianist has no limits, he is an otherworldly talented musician. This performance will be historical! And it reminds me of The Ryuichi Sakamoto performance in KU Ibiza in 1990. People ended up crying".
Ibiza always had a deep relationship with music. The island is known because of the clubbing scene and its relationship with electronic music but a part from that it has historically a strong link with all kinds of music. Since the hippie era musicians from all over the world got inspired by the island. Pink Floyd, Bob Marley, Freddie Mercury, Mike Oldfield and a long list of artist have found in the island an artistic refugee.
ABOUT THE SPACE MUSIC CONTESTS
EurospaceHub and DIPEF have organized two contests to involve the worldwide music producers community to highlight the power and beauty of the music that soundtracks the Ibizan sunset. A magical moment that sends us to space & infinity.
Within the extraordinary jam of Pippi & Leonardo Barilaro the Space Pianist's, there will be two special moments connected with international musical talent.
One track which will open the performances, the winner of an international contest.
One track which will end the set, the winner of an international contest.
THE INTERNATIONAL CONTEST
"Space Music 4 Sunset" is intended for the international musician community and consists of presenting an original composition inspired by Space to start this historical sunset performance.
The participants can submit their compositions before April 28th via email and the winners will be announced on May 2nd on the EuroSpaceHub website and social media. The DIPEF board led by its president Christian Len, chaired by DJ Pippi and Leonardo Barilaro the Space Pianist, will choose the winning composition.
THE LOCAL CONTEST
"3'20" Space" is intended for the large community of music producers residing on the island, who must present an original composition also inspired by space but destined to close the set, the precise moment where the sun touches the horizon (which is estimated at 3'20").
The participants can submit their compositions before April 28th via email and the winners will be announced on May 2nd on the EuroSpaceHub website and social media. The DIPEF board led by its president Christian Len, chaired by DJ Pippi and Leonardo Barilaro the Space Pianist, will choose the winning composition.
THE COMPILATION
The popularization of Jose Padilla sessions at Café del Mar gave way to the proliferation of chill out and lounge compilations worldwide, With the contest we are compiling again the most beautiful sunset music but inspired in space! The sunset compilation we'll listen to in space!
THE STREAMING
This historical moment will be streamed by Ibiza Sonica live for all the music lovers, space lovers, ibiza lovers, spirituality lovers, nature lovers. Well, a cosmic love Streaming!
We are partnering with all Ibiza Radio stations such Ibiza Sonica who reach millions of unique users and with international media to show this otherworldly spectacle to the universe!
THE FULL MOON
After this emotional performance and the sunset spectacle it's time to celebrate. We are in Ibiza and the full moon gazing brings us to the magic night.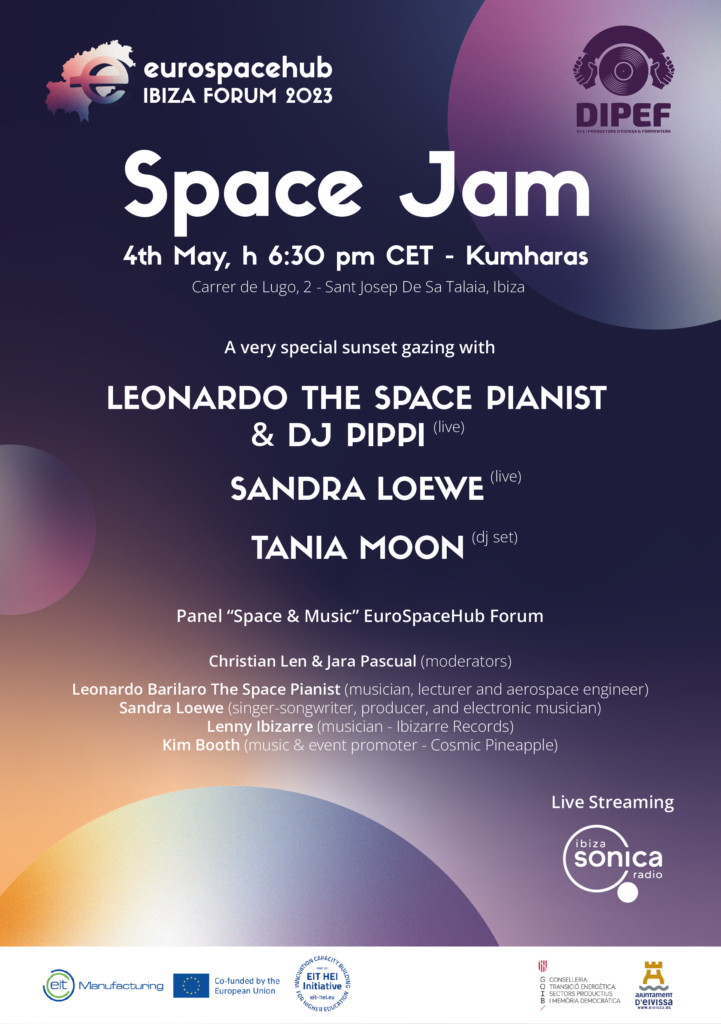 THE PANEL
The EuroSpaceHub Forum Ibiza 2023 is an initiative created to mix multiple viewpoints and perspectives under the umbrella of Space. At EuroSpaceHub we believe that Space can be an inspiration for musicians, artists, performers and designers. The island of Ibiza has an established musical culture in its DNA and history. Therefore, we decided to engage local and international musicians and DJs for a panel dedicated to the topic "Music and Space". This panel aims to put an innovative and disruptive topic on the table for Space discussion.
The panel of speakers will be moderated by Jara Pascual (CEO of Collabwith Group and partner of EuroSpaceHub) and Christian Len (President DIPEF and co-autor Balearic) Taking in consideration the historical relation of Ibiza with music and with sunset culture, EuroSpaceHub has partnered with the Ibiza DJs and Music & Producers association (DIPEF) to involve the local community in the organization of the panel. Sharing their insights and original perspectives to this unique moment will be prominent speakers in the music industry and in Space: Leonardo Barilaro the Space Pianist (Engineer and musician, aka "The Space Pianist," whose music has been twice on the International Space Station) and Sandra Loewe (Musician), Lenny Ibizarre and Kim Booth. During the panel, speakers will discuss how Space can be an inspiration for music and how music can help Space missions and astronauts. After the panel, a historic performance by Leonardo Barilaro the Space Pianist and DJ Pippi will take place in Kumharas, Carrer de Lugo, 2, Sant Josep de sa Talaia, Ibiza, Illes Balears. Two international stars of the industry will combine their talents to soundtrack the magical Ibizan sunset, so rich in meaning and so connected to human nature and Space.
ABOUT DJ PIPPI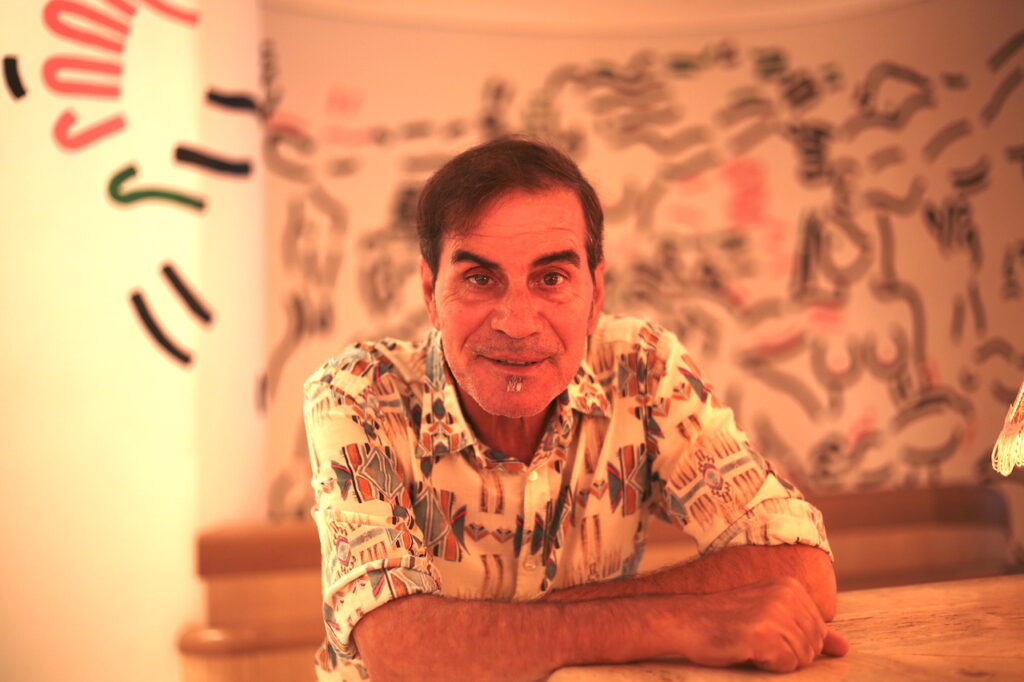 Known as DJ Pippi, Giuseppe Nuzzo was born in a town in the southern Italian countryside and had the soul of an artist from an early age. He emigrated to Dusseldorf where she worked as a dressmaker and DJ at a private club frequented by Kraftwerk. After a few getaways to the island, Pippi finally arrived in 1984 and since then became another of Ibiza's legends, climbing to the top of the international house scene in the 90s and collaborating with artists such Mike Oldfield or Friederich Gulda. To this day he is not just one of the longest-lived DJs in Ibiza but also an example for his multiple residences in Ibiza, his productions and his fidelity to the sound of the island.
ABOUT LEONARDO BARILARO, THE SPACE PIANIST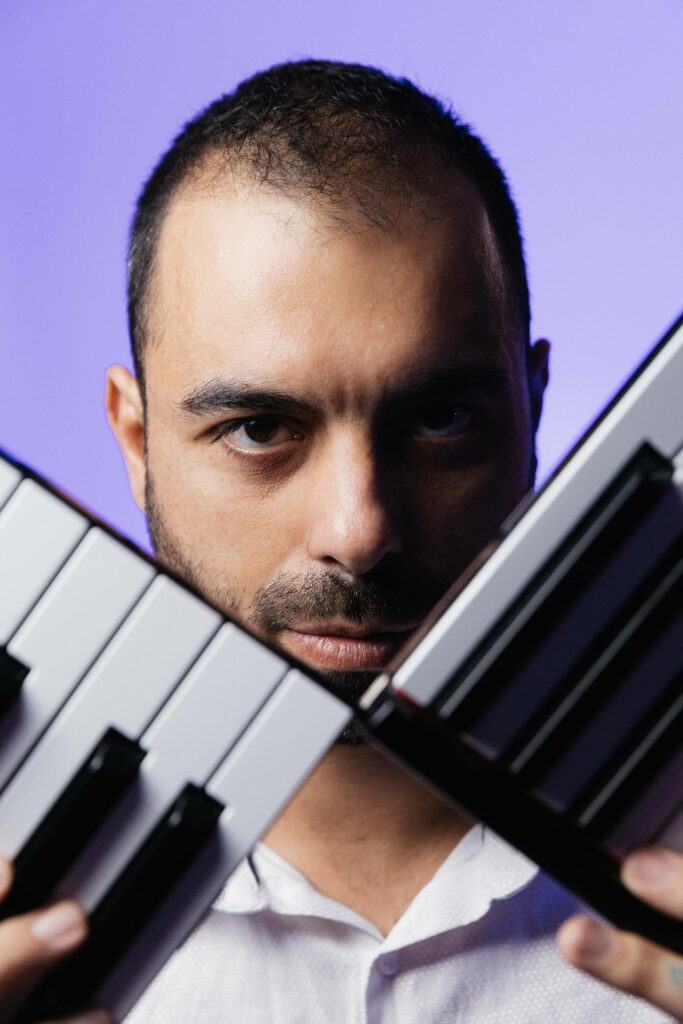 Leonardo Barilaro, the Space Pianist, is an Italian polymath artist who has merged his passion for music and science to promote awareness about the possibilities of Space exploration for human civilization. His innovative fusion of music and science aims to inspire audiences worldwide and transcend cultural barriers, connecting people to the wonders of Space. Beyond his goal to inspire, Leonardo also advocates for sustainability and environmental awareness, believing that the exploration and colonization of Space can provide a way to mitigate the impact of the climate crisis on Earth.
He recorded multiple studio albums, played in several countries, and teamed up with world-class artists. In 2022, he embarked on a yearlong project, releasing a new space music track every day, and in 2023, he has for the second time a new space music composition, "ZER0," onboard the International Space Station being streamed to Earth.
Leonardo is also a Senior Lecturer in Aerospace Engineering at MCAST in Malta and his research is about technologies to mitigate the risk of space debris impacts. By pursuing his dream of playing music on Mars, Leonardo continues to push the boundaries of what is possible and inspire others to pursue their passions with the same intensity and determination.
ABOUT SANDRA LOEWE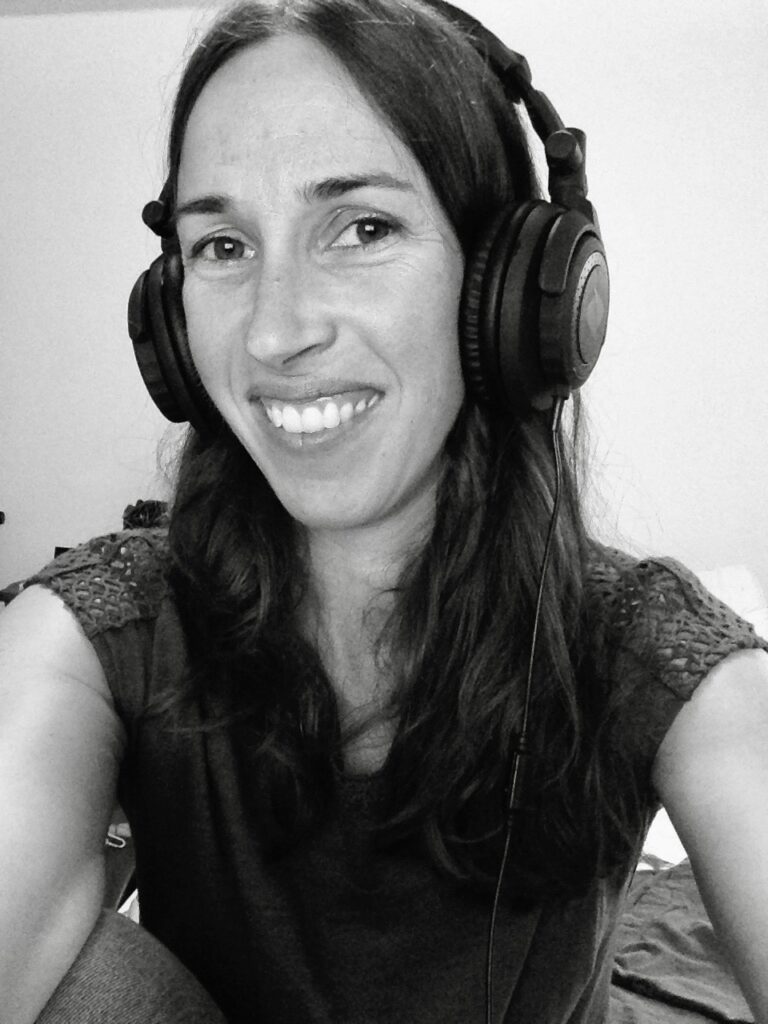 Sandra Loewe, known professionally as Louvay, is a singer-songwriter, producer, and electronic musician. After touring with a rock band early in her career, she realized she loved the studio more than the stage and that others couldn't produce her music as she imagined. Internships at the local radio station and in her audio engineering program provided her with the experience of recording. She then began creating unique hybrid productions using computers, acoustic and digital instruments, and analog synths.
As with many artists, the demands of life and family have altered her music trajectory. But Sandra has always returned to her love of creative expression, electronic music, and collaboration with other artists. Sandra lives in Portland, Oregon, where she writes lyrics and music for artists, bands, and commercial applications. Most recently Sandra composed the music for the Eurospacehub podcast and is collaborating with Producer Zoonasa on a collection of space-inspired electronica. She is thrilled to perform this music on the beach in Ibiza in May.
ABOUT LENNY IBIZARRE
First electronic music producer and label in Ibiza to reach international acclaim and multi-platinum sales. In 2001 Warner Music signed him to ushered in the rising chill-out scene throughout the 90's with his Balearic touch and mesmerizing soundscapes. His global omnipresence was achieved through his diversity in numerous styles of music and thus reaching all the multi-genre compilation markets throughout all territories. The explosion in chill out compilations landed him everywhere from corporate hotel chains to jazz collections alongside Miles Davis, George Benson and Chick Corea. The resulting impact was profound and his compositions have since featured heavily across all sectors of the music, film and TV industry. For over two decades he has been the personal go-to electronic music-fixer and confidant for established superstar artists such as Giorgio Moroder, Rolling Stones, Lionel Richie, Nile Rodgers and Mike Oldfield. This is further reflected in the remixography where his craft have been called upon by artists and estates such as Bob Dylan, Bob Marley, The Doors, Jefferson Airplane, Fleetwood Mac and Henry Mancini. His ability to carry the integrity of the original work into the full spectrum of electronic music production is tantamount to this continuous demand for his touch and his signature production sound known for its clarity and depth.
ABOUT KIM BOOTH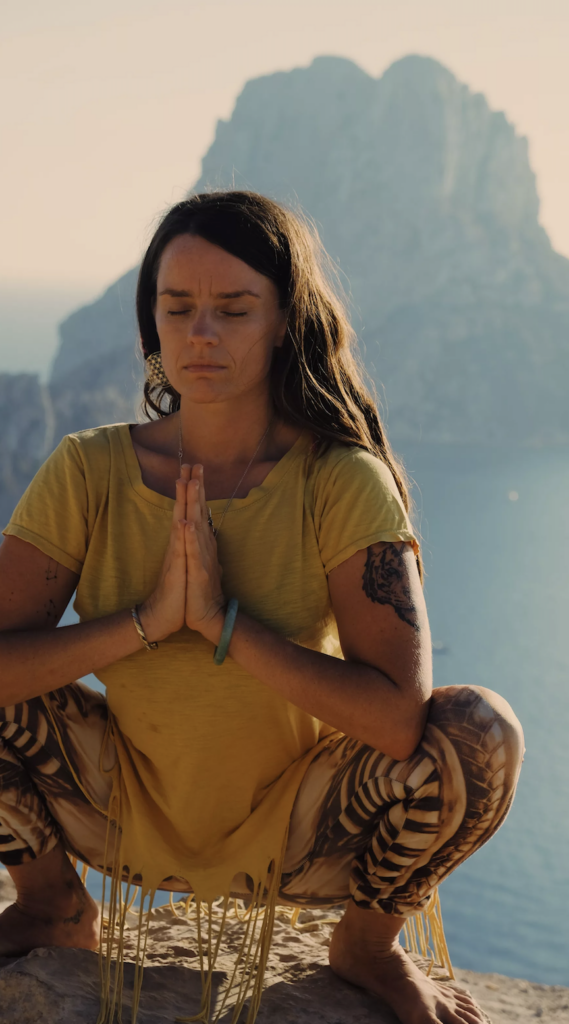 Artist & Speaker (Rebel Butterfly) Working in dance music for 18 years, Kim Booth ran PR company, Rebel Butterfly, for 13 years, looking after clients including Carl Craig, Josh Wink, Danny Daze, Cassy, Ellen Allien, Jamie Jones, Laurent Garnier, Polaris Festival, Apollonia, Cocoon, Adam Beyer and many more. In 2005, travels in Asia began to open Kim's conscious spiritual connection and following travels and studies in India, South America, Central America, America and Iceland, lead to yoga teacher trainings, meditation.
ABOUT TANIA MOON
This Valencian DJ has been involved in the world of electronic music since she was only 15 years old working with the most important promoters of Spain and Ibiza.Since 2021 she has been a Resident at Sa Trinxa, one of the most legendary beach clubs in Ibiza . This winter he has been in Paris for the first time bringing his music to Larc and Alma. She is about to launch a new project called "Regeneration"and last, but not least, today, activism is the main occupation of this DJ, as there will be no music on a dead Planet.
ABOUT CHRISTIAN LEN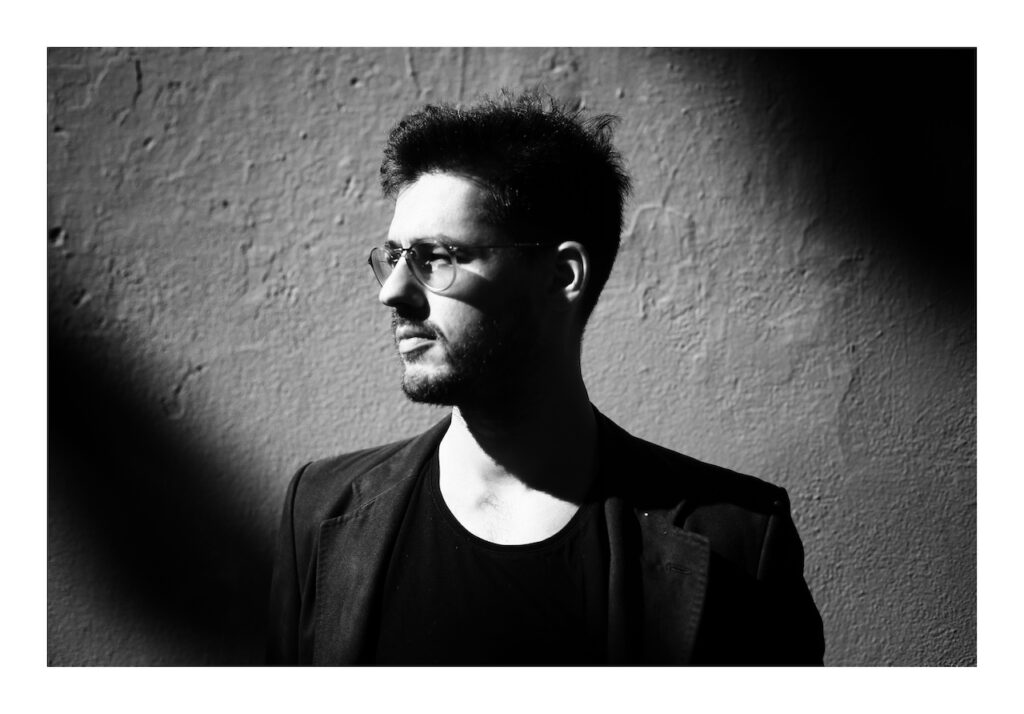 Christian Len has become one of the musical ambassadors of the Balearic sound of the last decade. Born and raised in Barcelona, Len began his DJ career playing at venues such as BeCool, Apolo or Razzmatazz and directing the radio stations of Sonar and Primavera Sound. In 2010 he moved to Ibiza in an unexpected script twist and there he discovered the most genuine and unknown face of the White Island making a step forward on the decks from then on. Always involved in the island stations he was Ibiza Sonica coordinator and Openlab music director.
As a DJ he has been a resident in iconic places such as Kumharas, Hostal La Torre, Blue Marlin or the legendary Pikes Hotel, home to his own party, Homies, since 2015. He has published "Balearic: Oral History of Club Culture in Ibiza" a book that tells the story of the magical island (one of the best music books of 2020 according to Pitchfork). And that Balearic state of mind is always present in his sets projecting the musical and cultural idiosyncrasy of Ibiza. Nowadays he runs his own marketing enterprise specialised in music communication and branding floood.audio and is president of DIPEF, the Ibiza DJ association.
ABOUT JARA PASCUAL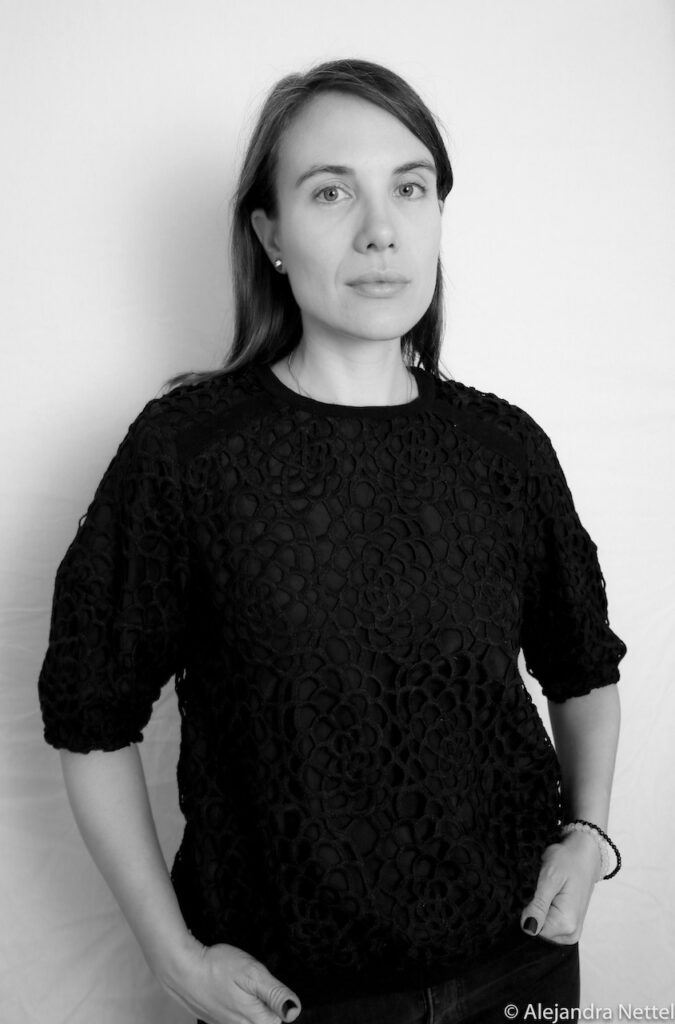 Jara Pascual, MBA and Master of Telecommunication Engineering, is founder and CEO of Collabwith, an author book "Innovation and Collaboration in the Digital Era" and an entrepreneur focused on innovation. Collabwith is a SaaS online platform bringing people together and encouraging collaborations online and offline. As a board member of the Forum Knowledge4Innovation, her voice is heard regularly at the European Parliament discussing the topics of female investment, digitalization, from Lab to Market and academia-industry collaboration. Chair of the WG Innovation Ecosystems at AIOTI, Board member of the AMIT-MIT. She is also the host of the Innovation Podcast "Business of Collaboration". She writes about innovation and collaboration management for different online magazines, is a telecommunications engineer and has worked for 15 years in Innovation Management doing transformational innovation culture and projects in a number of Fortune 500 Companies and R&D Labs.
ABOUT THE EUROSPACEHUB
EuroSpaceHub is a consortium co-funded by the European Commission through the EIT HEI initiative and managed by EIT Manufacturing and EIT Raw Materials.
EuroSpaceHub Ibiza Forum 2023 is a place to discuss innovation ecosystems for space and aviation by connecting with space professionals, creative, innovators, researchers, entrepreneurs and engineers to a deep level with informal conversations, interactive debates, masterclasses, creation and collaboration sessions to enhance the innovation and collaboration within the space and aviation innovation ecosystem (we added a co-responsibility for women: space workshops for kids, to support women to come to the conference).
EuroSpaceHub aims to digitally connect the space ecosystem in Europe, from tech transfer offices to industry, space accelerator networks, research centres, and other universities. The project will allow these actors to easily connect with financial opportunities from the Horizon Europe framework, the venture capital programme, and the InnovFin initiative. EuroSpaceHub will bridge the gap between academic institutions and industry using a collaborative mindset and entrepreneurship programmes inside the universities connected through tech transfer offices.
The EuroSpaceHub consortium has five full partners: Vilnius Gediminas Technical University in (Lithuania), International Space University (France), Complutense University of Madrid (Spain), Lunar Explorers Society (the Netherlands) and Collabwith Group (the Netherlands). These full partners are supported by 12 associate partners from the space ecosystem, including one ESA business incubation centre, two venture capital networks, three higher education institutions, two photonics and aerospace research centres, one technology park, one space foundation, and the Ministry of Economics in Lithuania.
EuroSpaceHub Forum: https://www.eurospacehub.com/forum-ibiza-2023/
EuroSpaceHub Music Contest: https://www.eurospacehub.com/music-contest/
Inquiries and questions: Christian Len, President DIPEF and Jara Pascual, CEO Collabwith & Partner EuroSpaceHub