The EIT HEI Initiative hosted the "Workshop Make Sense", during the 25th and 26th of October of 2023. Two very successful and insightful days in Bologna Italy, joined by Jara Pascual, the CEO of Collabwith, and Vilma Puriene, Director of TechTransfer from VilniusTech University!
The EIT HEI Initiative: Innovation Capacity Building for Higher Education has been designed with the aim of increasing the innovation and entrepreneurial capacity in higher education by bringing together HEIs in innovation value chains and ecosystems across Europe. A central philosophy of the EIT is the integration of the EIT Knowledge Triangle Model into all its activities. HEIs selected to participate in the HEI Initiative will also leverage and use the Knowledge Triangle Model as an enabler, facilitating the creation of systemic, institutional change. Additionally, HEIs selected to participate in the HEI Initiative will contribute to and leverage Smart Specialisation Strategies, the Regional Innovation Impact Assessment (RIIA) Framework, as well as align to the goals of the EIT Regional Innovation Scheme (EIT RIS). This will strengthen the links between HEIs and their local and regional ecosystems and provide an impetus to leverage additional funding sources beyond the HEI project funding period of the selected HEI projects. HEIs are encouraged to prepare applications which will support the development and implementation of six Actions in their institutions, cumulatively leading to institutional transformation, an increase in entrepreneurial and innovation capacity, and integration with innovation ecosystems.
A great opportunity to interchange ideas collectively and explore patterns and opportunities between different projects.
The groups worked out the visualization of connections, strategies and collaboration opportunities, joining many rounds of discussion and iterations.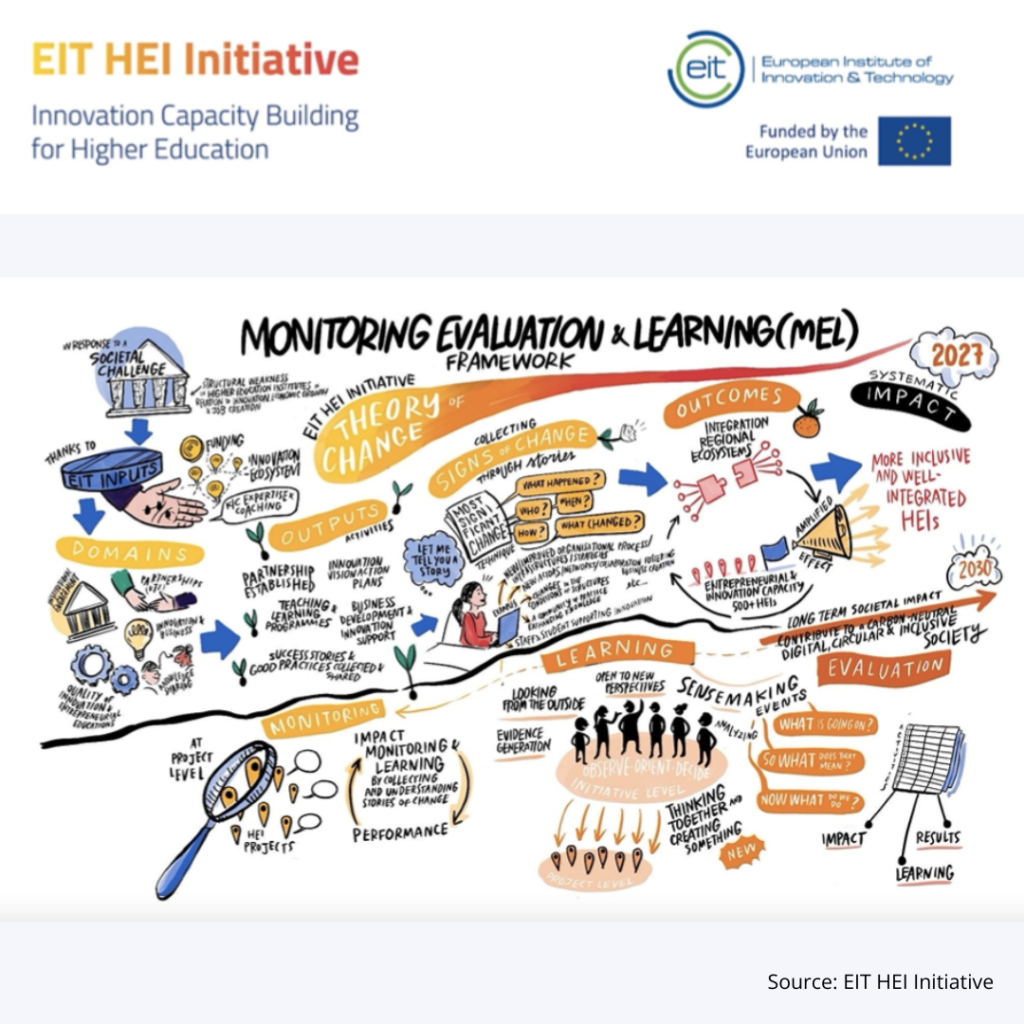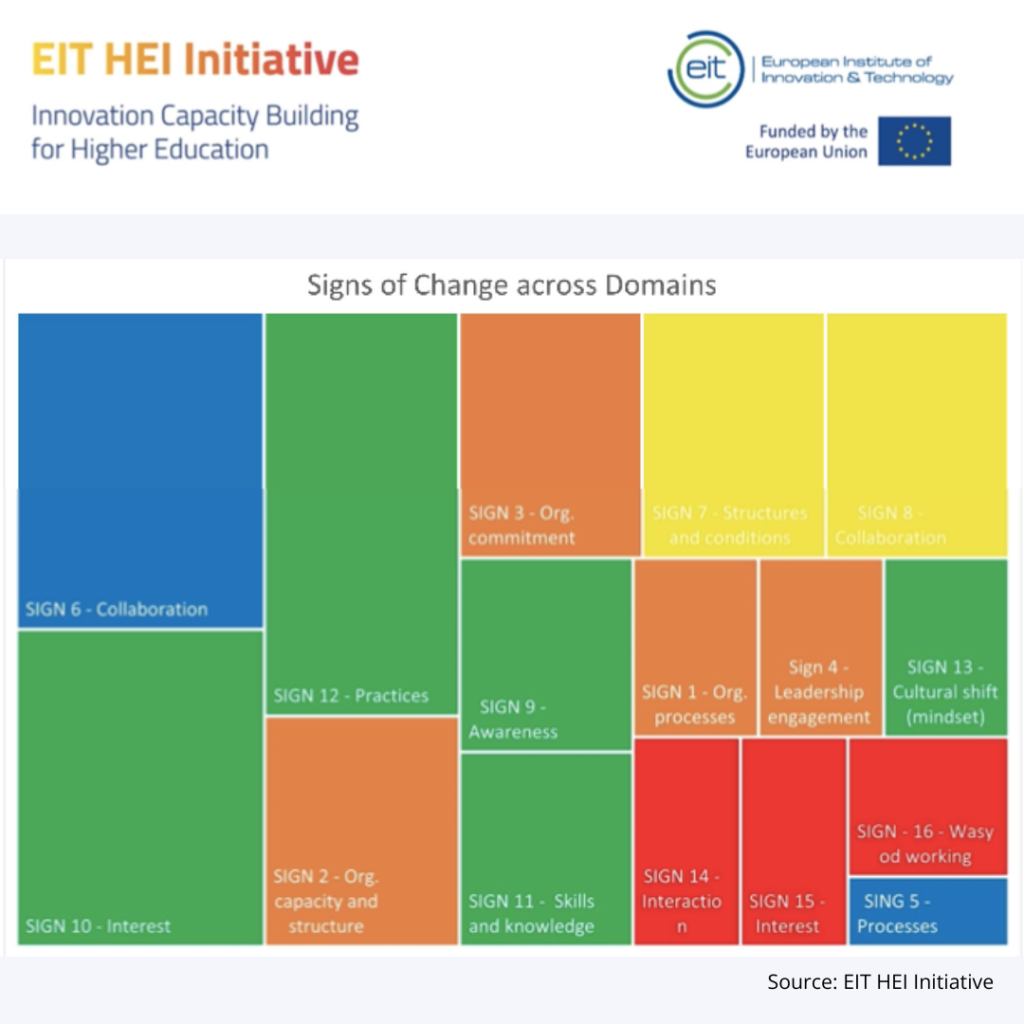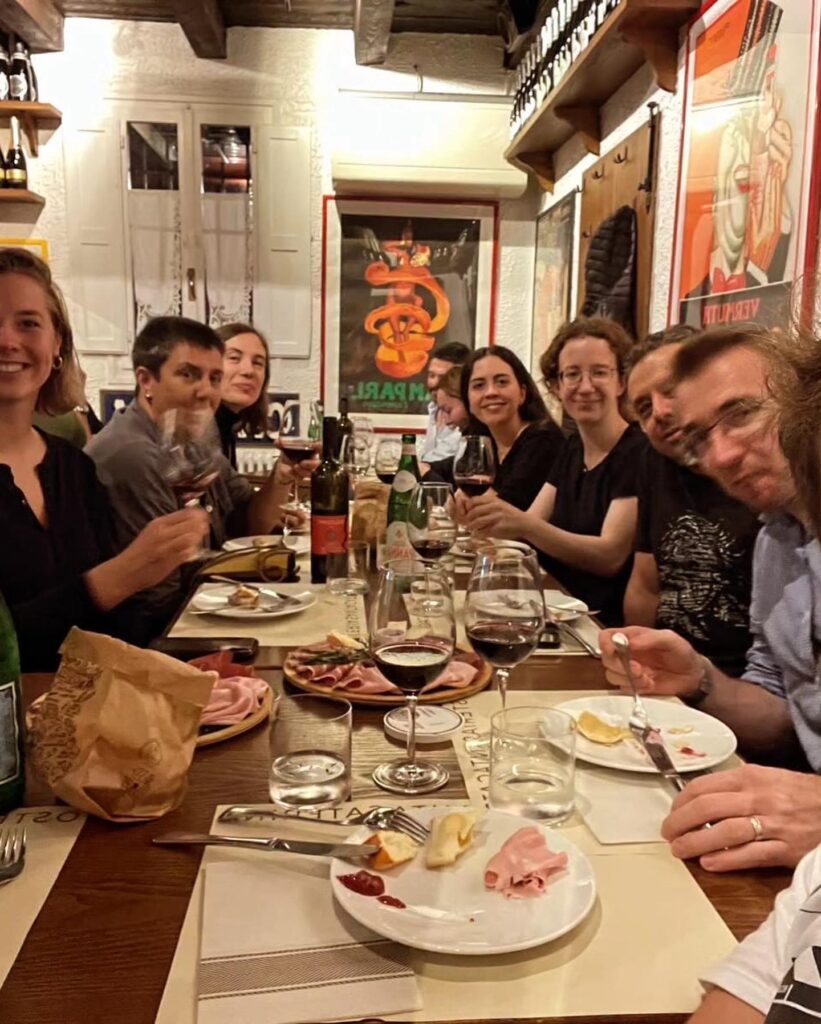 ABOUT EUROSPACEHUB
EuroSpaceHub is a group of 5 founding members, VilniusTECH, International Space University, Complutense University Madrid, Lunex Foundation and Collabwith Group.
EuroSpaceHub aims to connect digitally the space ecosystem in Europe, from tech transfer offices to industry, space accelerator networks, research centres, and other universities. The project will allow these actors to easily connect with financial opportunities from the Horizon Europe framework, the venture capital programme, and the InnovFin initiative. EuroSpaceHub will bridge the gap between academic institutions and industry using a collaborative mindset and entrepreneurship programmes inside the universities connected through tech transfer offices.
ABOUT COLLABWITH
Collabwith is a technology and a service to structure collaboration for innovation. It's a tool to connect academics-startups-organizations. Because a tool is not enough to transform how you collaborate, here we have created a new methodology, personalized trainings, a new way of communication and a tailored made consulting for you to be more effective and efficient, now.
Grow your business and innovation through smart collaborations with Collabwith innovative and holistic approach to collaboration.
CollaborationXInnovation Platform: https://platform.collabwith.co
Do you want to know more? Book a demo with us, Contact us here.
This podcast is edited by Alejandra Nettel, Original Music by Sandra Loewe and Direction by Jara Pascual.

EUROSPACEHUB IS FOUNDED BY VILNIUSTECH, INTERNATIONAL SPACE UNIVERSITY, COMPLUTENSE UNIVERSITY OF MADRID, COLLABWITH, LUNEX FOUNDATIONS AND FUNDED BY THE EIT HEI INITIATIVE LEAD BY EIT MANUFACTURING & EIT RAW MATERIALS.