Today, your host is Jara Pascual, founder and CEO of Collabwith. Our GUEST is Linas Juknevicius, Dean of Antanas Gustaitis' Aviation Institute at VILNIUS TECH.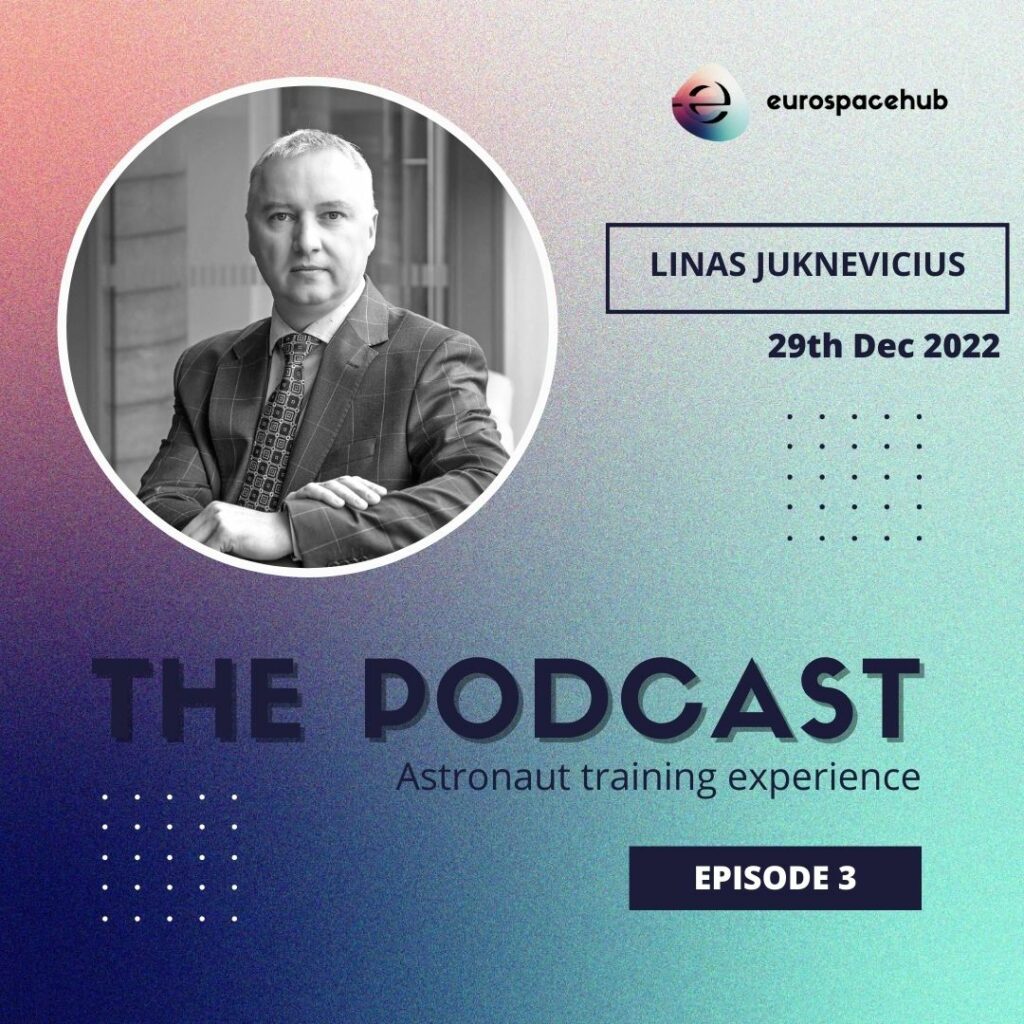 Linas is talking about the challenges of the aviation industry, how as a dean he balance lecturing, knowledge transfer, spin-off, innovation, research and entrepreneurship for his faculty, and how he is creating a lot of spin-off based on the informal experimentation mindset and support from several departments to create new technology from their research. Enjoy the conversation!
The special episode EuroSpaceHub we want to share every month with you stories behind the space technology and space research. Enjoy the conversation!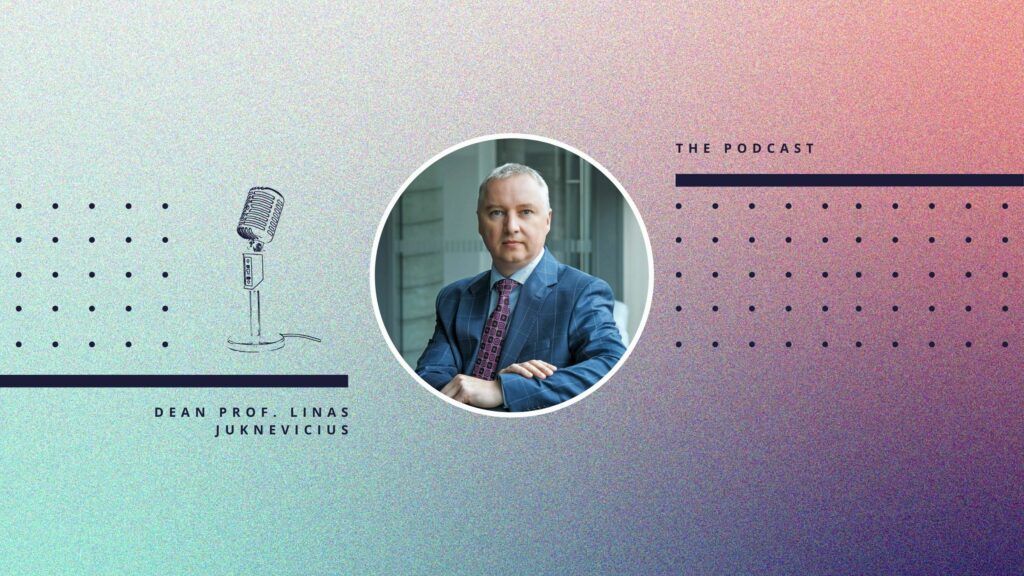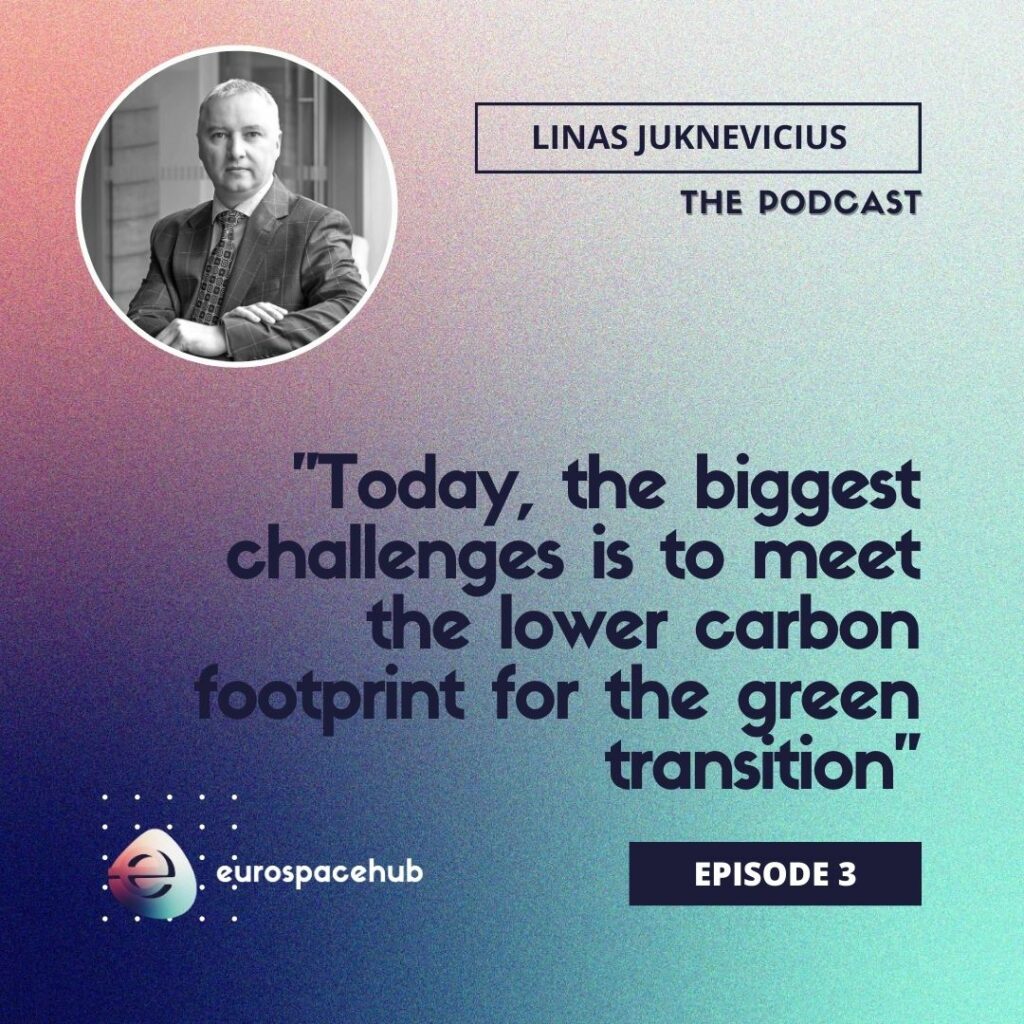 ABOUT LINAS JUKNEVICIUS
Linas Juknevičius, born in 1975, in Vilnius city, capital of Lithuania. Married since 2002, two children: daughter (18) and son (14). Graduate from Faculty of Civil Engineering at Vilnius Gediminas technical university – VILNIUS TECH (BSc, MSc, PhD); certified civil engineer (design and expertise of building structures) since 2008. Long term professional experience in alma mater: associate professor in department of Reinforced Concrete Structures and Geotechnics since 2007, vice-dean in Faculty of Civil Engineering (2006-2022), dean of Antanas Gustaitis' Aviation Institute at VILNIUS TECH since 2022. Previous professional experience outside the university: engineer in private international export company UAB "ASAP Baltija" (2003-2005); chief specialist in Environmental Protection Agency at Ministry of Environment of Republic of Lithuania (1997-2011); various consultation services, feasibility studies, etc. for public and private entities. Exciting professional experience in field of aviation is yet to come.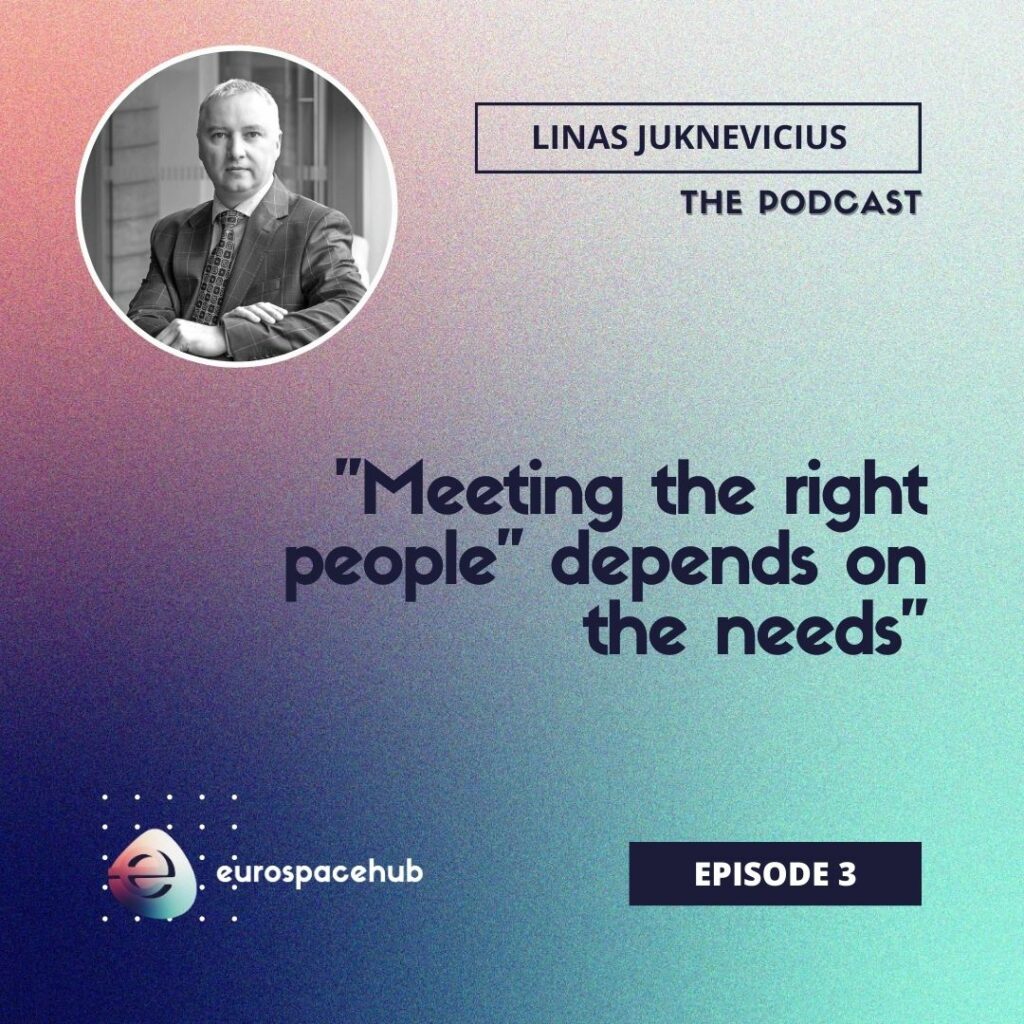 ABOUT EUROSPACEHUB
EuroSpaceHub is a group of 5 founding members, VilniusTECH, International Space University, Complutense University Madrid, Lunex Foundation and Collabwith Group.
EuroSpaceHub aims to connect digitally the space ecosystem in Europe, from tech transfer offices to industry, space accelerator networks, research centres, and other universities. The project will allow these actors to easily connect with financial opportunities from the Horizon Europe framework, the venture capital programme, and the InnovFin initiative. EuroSpaceHub will bridge the gap between academic institutions and industry using a collaborative mindset and entrepreneurship programmes inside the universities connected through tech transfer offices.
This podcast is edited by Alejandra Nettel, Original Music by Sandra Loewe and Direction by Jara Pascual.

EUROSPACEHUB IS FOUNDED BY VILNIUSTECH, INTERNATIONAL SPACE UNIVERSITY, COMPLUTENSE UNIVERSITY OF MADRID, COLLABWITH, LUNEX FOUNDATIONS AND FUNDED BY THE EIT HEI INITIATIVE LEAD BY EIT MANUFACTURING & EIT RAW MATERIALS.