We are excited to welcome you to our EuroSpaceHub Digital Platform, the leading portal dedicated to fostering collaboration and innovation within the European space and aeronautics ecosystem. We're thrilled to have you on board as we work together to shape a more collaborative future in the field of space.
Monthly Welcome Sessions
We invite you to join our monthly welcome sessions, where we'll introduce you to our digital platform. These sessions provide an opportunity to connect with professionals from various sectors, including technology transfer offices, industry experts, space accelerator networks, research centers, and universities. They're designed to help you familiarize yourself with EuroSpaceHub's service and learn how to effectively leverage our platform for initiating collaborations. The welcome sessions are a great way to ask any questions you may have about how to use the service to begin collaborating.
Attending the Welcome Sessions
Our monthly welcome sessions are scheduled for the first Thursday of each month from 17:00 to 17:30 CET. Choose a date that suits your availability and join us for a 30-minute session filled with valuable insights and opportunities:
June 8, 2023, 17:00-17:30 CET
July 6, 2023, 17:00-17:30 CET
August 3, 2023, 17:00-17:30 CET
September 7, 2023, 17:00-17:30 CET
October 5, 2023, 17:00-17:30 CET
November 9, 2023, 17:00-17:30 CET
December 7, 2023, 17:00-17:30 CET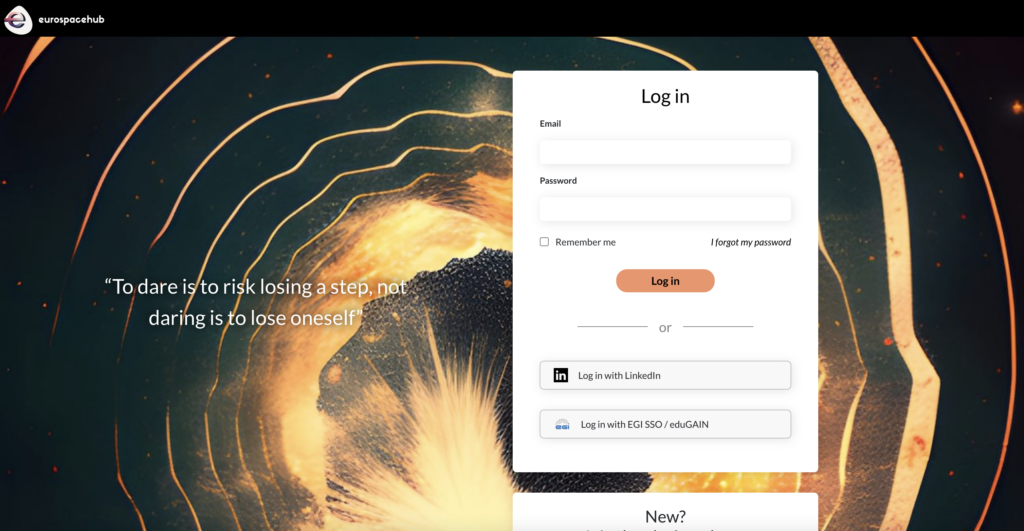 Join the EuroSpaceHub platform now: https://platform.eurospacehub.com/login
Don't miss out on the opportunity to be part of our vibrant collaborative community. Take the first step in unlocking endless possibilities by joining EuroSpaceHub today. Sign up to our platform and embark on a collaborative journey that will shape the future of the aerospace industry in Europe.