In Europe, strides towards gender equality are acknowledged, yet concerns persist about the slow pace, with projections indicating it may take 60 years for full equality. The 2023 Gender Equality Index by the European Institute for Gender Equality underscores the need to link gender and climate issues for the success of Europe's climate goals. The Green Deal's lack of explicit gender references is criticized by experts, emphasizing the importance of connecting gender equality and climate change.
EIGE's #3StepsForward campaign, led by Director Carlien Scheele, pledges to provide evidence, build coalitions, and share knowledge to accelerate positive change. The urgency is emphasized, with Robert Biedron noting the lengthy timeline for gender equality. Carmen Niethammer highlights the economic benefits of gender equality in climate investments, suggesting it could be a "silver bullet."
Irene Montero, Spain's Minister of Equality, stresses the interconnectedness of the green and feminist transitions. She asserts that women's involvement in decision-making leads to more sustainable choices, increased education access, and overall promotes sustainability.
Read the complete article by EIGE here:
https://eige.europa.eu/newsroom/news/why-gender-equality-silver-bullet-meaningful-climate-action?language_content_entity=en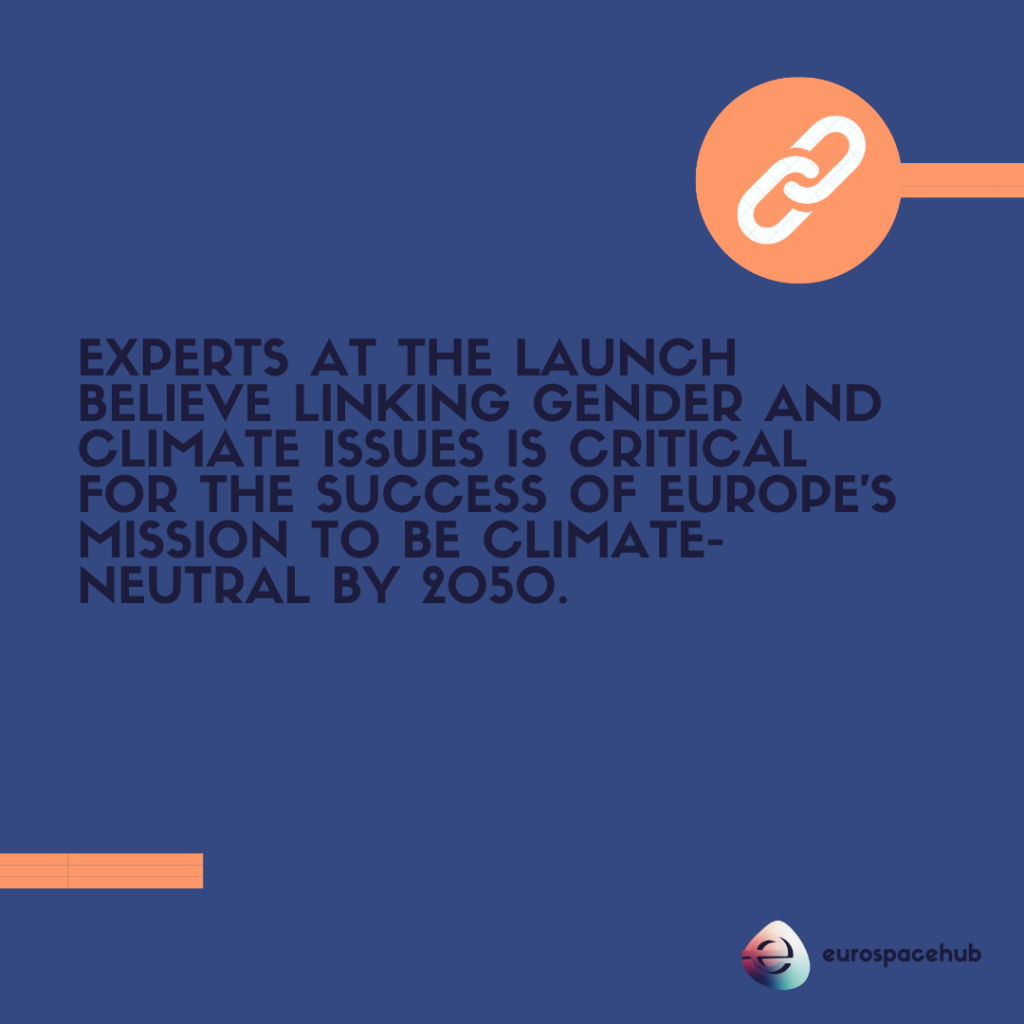 ABOUT EUROSPACEHUB
EuroSpaceHub is a group of 5 founding members, VilniusTECH, International Space University, Complutense University Madrid, Lunex Foundation and Collabwith Group.
EuroSpaceHub aims to connect digitally the space ecosystem in Europe, from tech transfer offices to industry, space accelerator networks, research centres, and other universities. The project will allow these actors to easily connect with financial opportunities from the Horizon Europe framework, the venture capital programme, and the InnovFin initiative. EuroSpaceHub will bridge the gap between academic institutions and industry using a collaborative mindset and entrepreneurship programmes inside the universities connected through tech transfer offices.

EUROSPACEHUB IS FOUNDED BY VILNIUSTECH, INTERNATIONAL SPACE UNIVERSITY, COMPLUTENSE UNIVERSITY OF MADRID, COLLABWITH, LUNEX FOUNDATIONS AND FUNDED BY THE EIT HEI INITIATIVE LEAD BY EIT MANUFACTURING & EIT RAW MATERIALS.