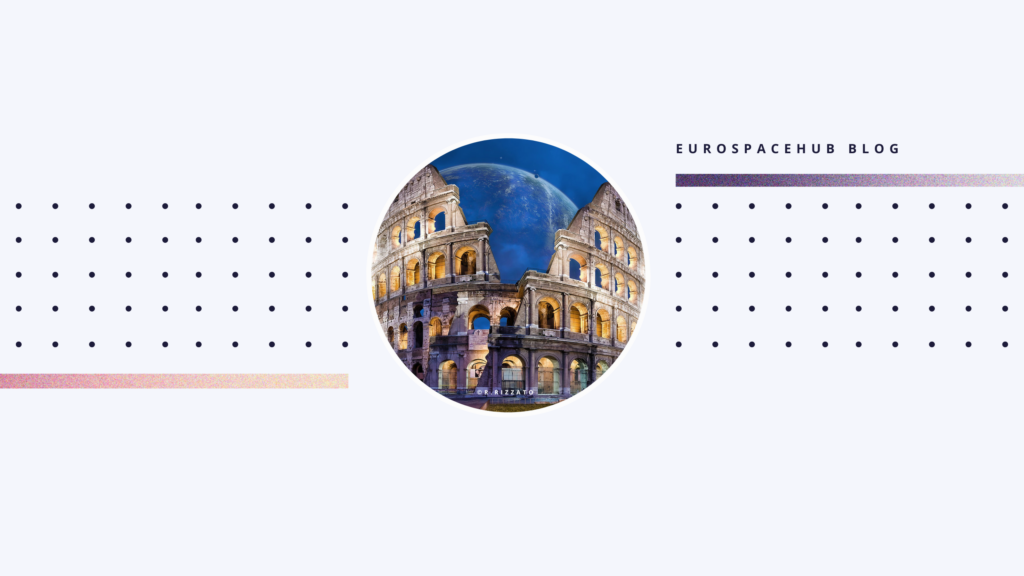 EuroSpaceHub will be present at the New Space Economy European Expoforum with Lunex: you will find us at our booth in Fiera di Roma, from December 1st to 3rd. For the entire duration of the event, it will be possible to meet EuroSpaceHub representatives at the exhibition area, which will be set up inside Hall 9. 
The New Space Economy European Expoforum is an event organized by Fondazione Amaldi and Fiera Roma every year, with support of ASI (Italian Space Agency), ICE/ITA and the International Astronautical Federation (IAF), INGV, Tor Vergata University, ESA, and with the collaboration of Regione Lazio, Rome Chamber of Commerce, Lazio Innova and the Enterprise Europe Network. This year is the fourth edition and the theme is "Sustainability as a game changer." An intensive program is planned, with plenaries, panel discussions with institutions and industry, workshops, moments of networking, a comprehensive expo and B2B and B2G (business to government) opportunities.
During the event, it will be possible to meet our representatives at EuroSpaceHub booth. They will be happy to talk with you about the EuroSpaceHub project and the many initiatives we have planned. You will also be able to get informational materials about EuroSpaceHub and to learn about training opportunities for students and professionals. If you are in the neighborhood, don't miss this opportunity, come visit us!
At the EuroSpaceHub booth it will also be possible to meet two analog astronauts, Serena Crotti and Kato Claeys, from the EMMPOL missions. The EMMPOL missions are a collaboration between Lunex EuroMoonMars and the Analog Astronaut Training Center in Poland. During these missions, ground crews simulate life on a lunar base, located near Krakow, for a week. The missions are an incredible opportunity for young students and professionals to gain technical and scientific skills and also soft skills, such as teamwork, resilience, and problem solving. Interested in taking part in such a mission? Serena and Kato will tell you about their experience. We are waiting for you!
And…there is more! Save the date for a special appointment: Prof. Bernard Foing – CEO and director of Lunex – will give a talk on Friday, 2nd December, at the session "From Earth to Moon" (h2.30-3.30 pm CET).
Download our Press Release!
If you know already, Do you want to be the first to know when our EuroSpaceHub digital platform is live?
You will find a repository of space research results, projects and space startups and industry leaders. If you enter the EuroSpaceHub, you will enter a new level of collaborative mindset.