The European Lunar Symposium (ELS), held at the University of Padua, Italy, kickstarted with an engaging plenary session, setting the tone for an eventful gathering. Renowned speakers shared valuable insights into the latest developments in lunar exploration, highlighting the collaborative efforts of international Space agencies. Let's delve into the highlights of Day 1 at ELS2023!
Representatives from various agencies took the stage to showcase their organizations' significant contributions to lunar exploration. The European Space Agency (ESA) emphasized collaboration with international partners, while the Italian Space Agency (ASI) highlighted their support for the Gateway project and lunar robotic exploration. Anil Bhardwaj provided an overview of India's Lunar Program, discussing the successful Chandrayaan missions and the upcoming LUPEX collaboration with JAXA. Sara Almaeeni represented the Emirates Lunar Mission and shared insights on their "Rashid" rover. South Korea showcased the KPLO Gamma spectrometer, and Israel expressed their commitment to the Artemis program and international partnerships. JAXA revealed their focus on robotic exploration, particularly through the LEAD Program. Greg Schmidt, representing NASA, emphasized the agency's goal of returning to the Moon with a global collaborative approach.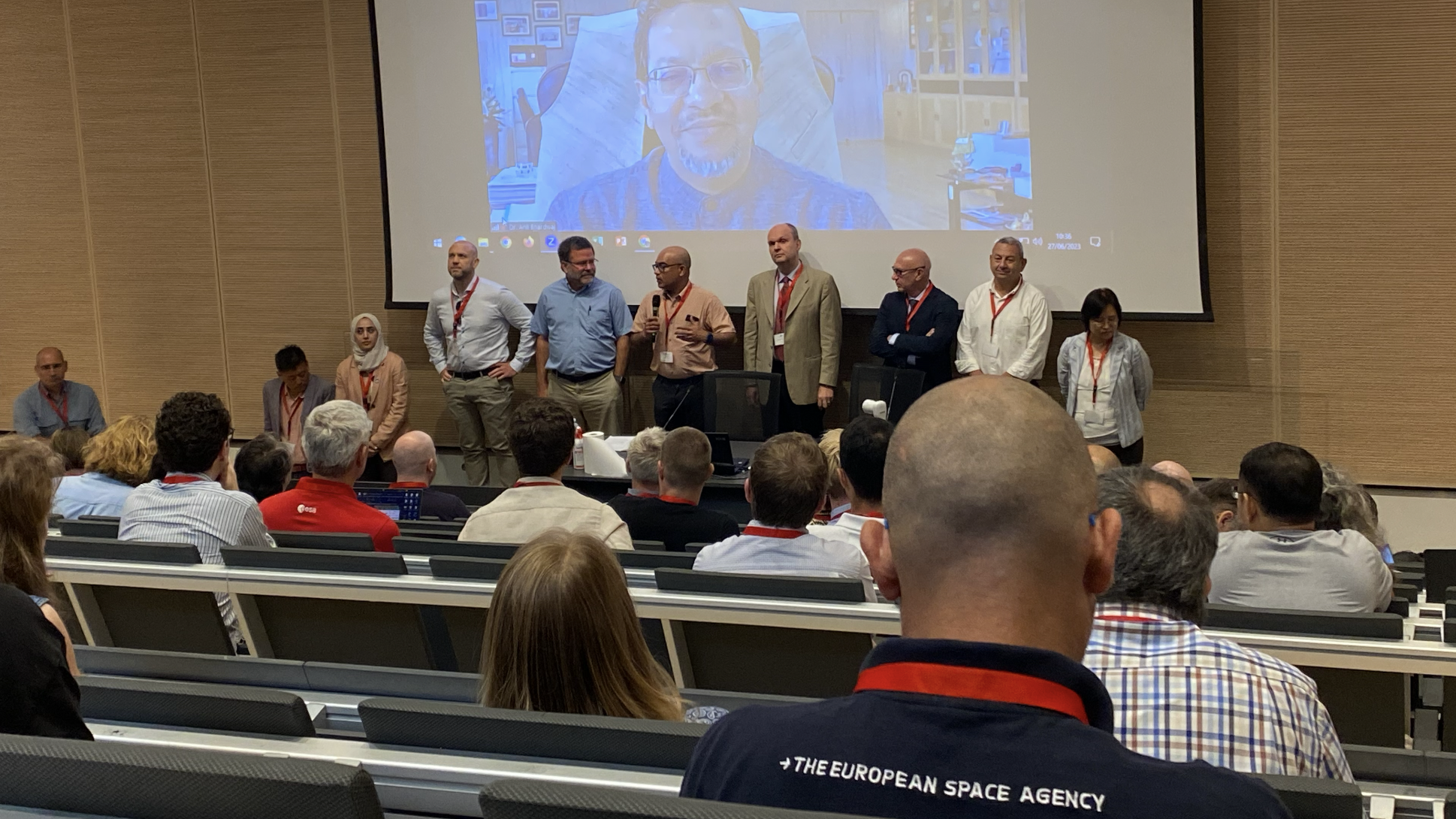 Following a productive networking coffee break, the conference focused on lunar exploration concepts and technology advancements. ESA provided updates on European science on the Moon, including initiatives like the Argonaut lunar lander, Sample Analogue Curation Facility, and Spaceship Initiatives. These projects aimed to develop technologies, conduct geoscience research, and explore innovative applications such as solar-assisted paralysis, brick production, microwave processing, and AI, to name but a few.
The afternoon sessions at ELS2023 included discussions on Moon formation processes in the main room, while the parallel room featured presentations on Astronomy and Astrophysics from the Moon. Bernard Foing, CEO of EuroMoonMars Lunex, delivered a captivating talk on "Astronomy and space science from the Moon: past experiments and current prospects". Attendees eagerly followed Foing's insights, which included the presentation of the simulated Lunar Base concept, ExoSpaceHab-X, developed by EuroSpaceHub in partnership with Lunex.
As the day neared its end, participants are getting ready to join the social dinner tonight. This social moment will offer valuable networking opportunities. This informal gathering will unite experts and remarkable individuals from around the world, fostering discussions, idea sharing, and potential collaborations that could drive future advancements in lunar exploration.
ELS2023 has successfully created a platform that encourages cross-cultural interaction and collaboration. Attendees are excited about the potential for groundbreaking discoveries and partnerships in the field of Moon exploration. Stay tuned for more updates in the coming days as ELS2023 continues to inspire and unite professionals from the global lunar exploration community!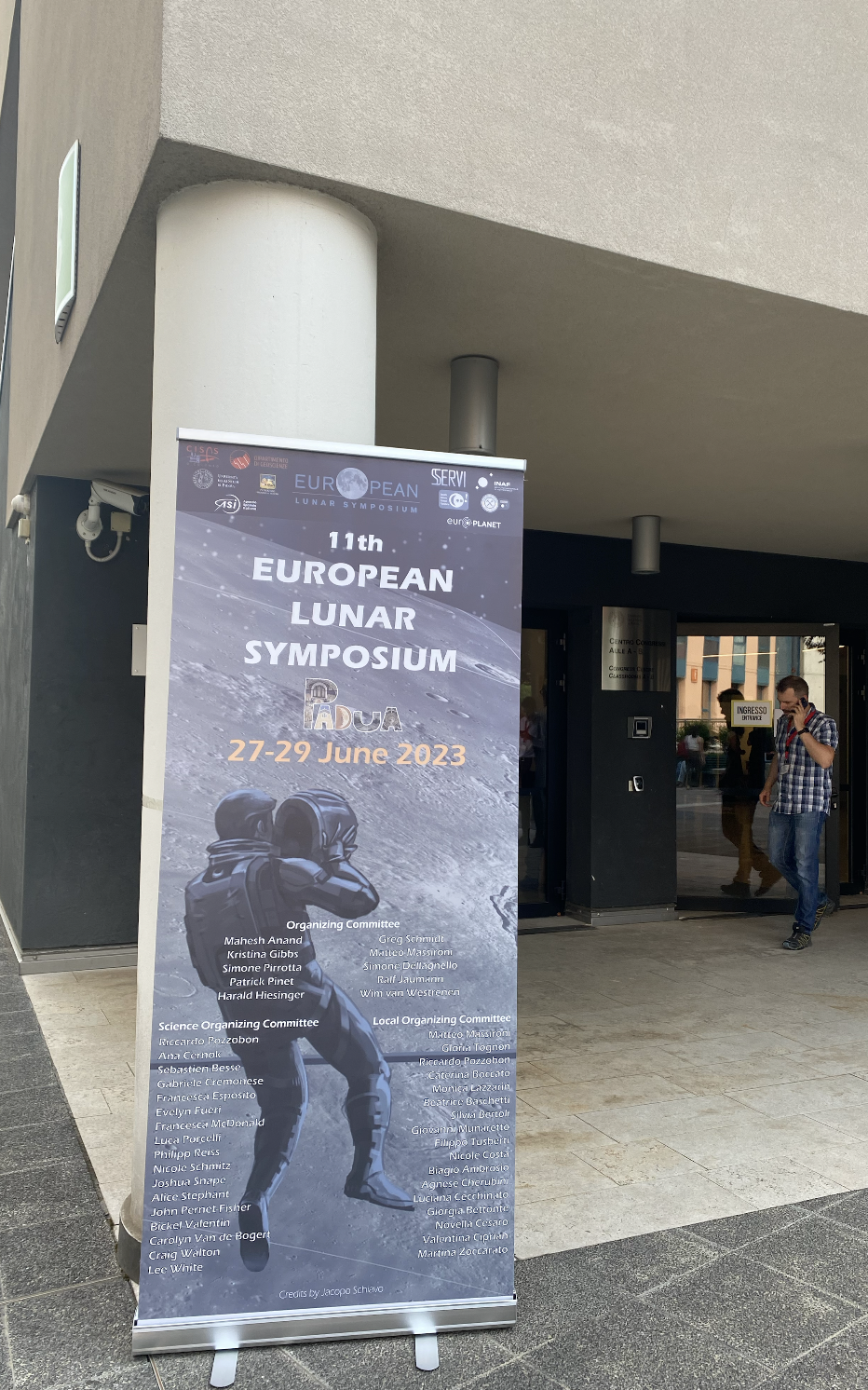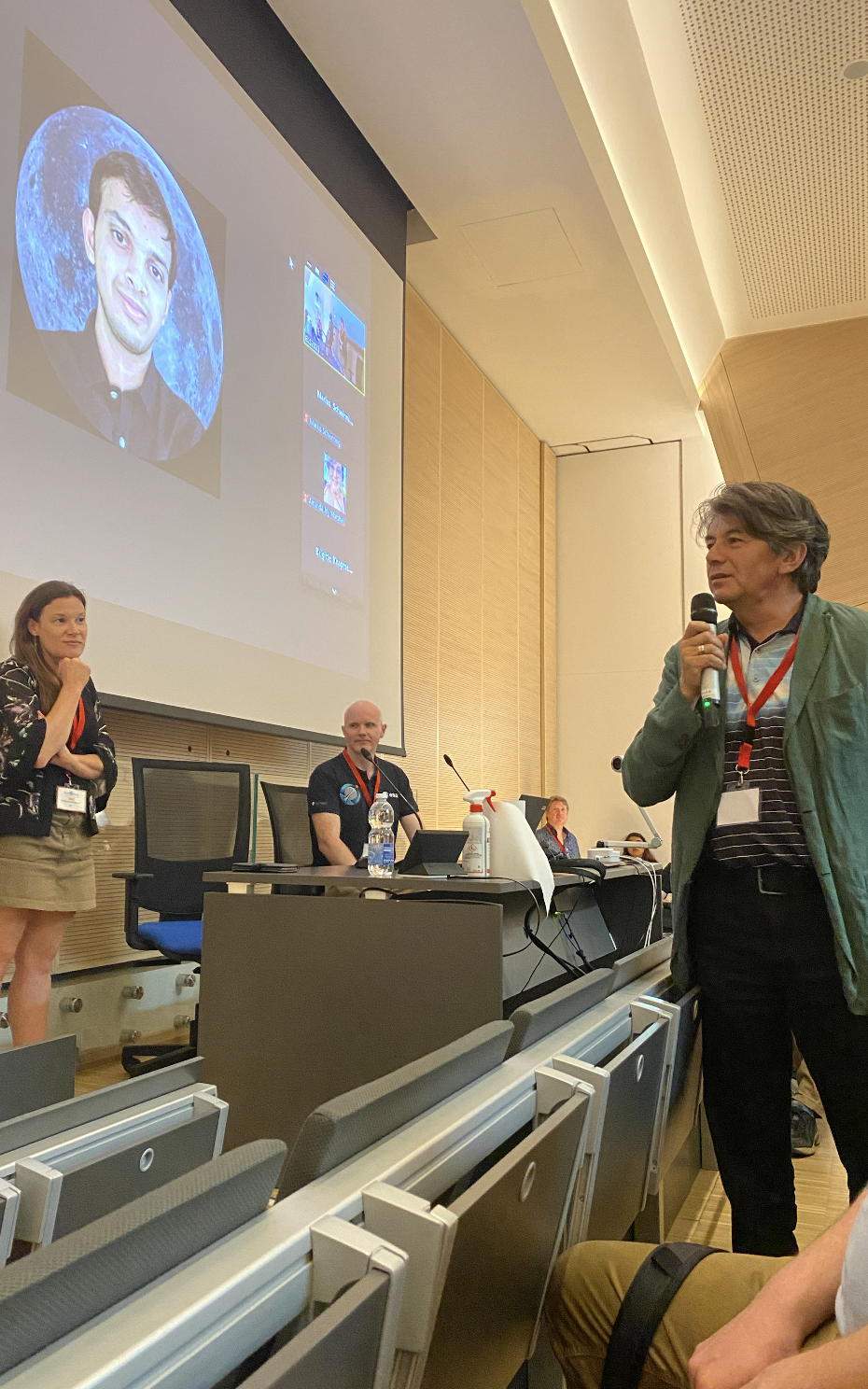 For more information about the European Lunar Symposium 2023:
https://sservi.nasa.gov/els2023/